Friends of the Night Sky Groups
Friends of the Night Sky groups in Hill Country counties are the local voices for night sky preservation in our region. They are the educators, the advocates, and the conveners that work with schools, chambers of commerce, local governments, and other community partners to advance night skies preservation at the local level. 
The Hill Country Alliance is here to support all of the Friends of the Night Sky groups and to help establish them where they don't yet exist. Please connect with the existing groups through the links below and if you want help starting a Friends group in your county, or you simply want to learn more, email us at info@hillcountryalliance.org. We would love to work with you!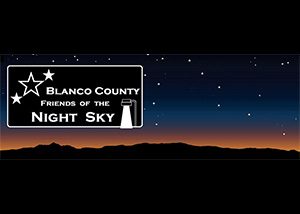 Blanco County Friends of the Night Sky
Blanco County Friends of the Night Sky is an association of neighbors who want to protect our view of the stars at night. We think there's a good story to tell and something of value to protect. Most of us have lived in the county for a number of years or can trace our roots back to its beginnings.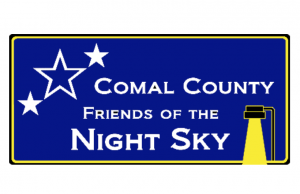 Comal County Friends of the Night Sky
Comal County Friends of the Night Sky is a group of neighbors of all ages who share their concern for the vanishing stars and our ability to view our beautiful Milky Way. The Night Sky has been a source of breathtaking wonder to humankind since life began, an inspirational source of story telling, myth-making, navigating and more. The dark night sky is essential for migrating birds, for regulation of plant cycles, and is also important for human health. Sadly, we are quickly loosing the ability to see the constellations, even though all homeowners have the power to help preserve the night by using  simple, cost efficient  exterior lighting. Our goal is to restore that ability one light at a time through awareness of night friendly lighting.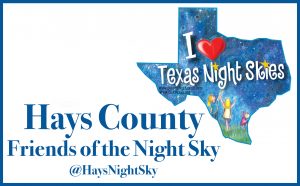 Hays County Friends of the Night Sky
In Hays County, Dripping Springs and Wimberley Valley have received IDA designation as International Dark Sky Communities.  The Friends of the Night Sky works throughout the county to reduce light pollution to restore our night skies, increase safety, reduce energy cost and waste, and enhance the health of Hays County's people, plants, and animals.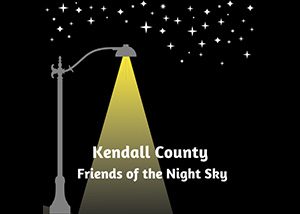 Kendall County Friends of the Night Sky
Kendall County Friends of the Night Sky want to protect the night sky so we can see the stars, our heavenly neighbors. Here in Kendall County we live on the leading edge of South Texas development. San Antonio is
coming from the south. We can still see the stars, for now, but the day is coming when that may no longer be the case unless we act…..and this is why we're here.