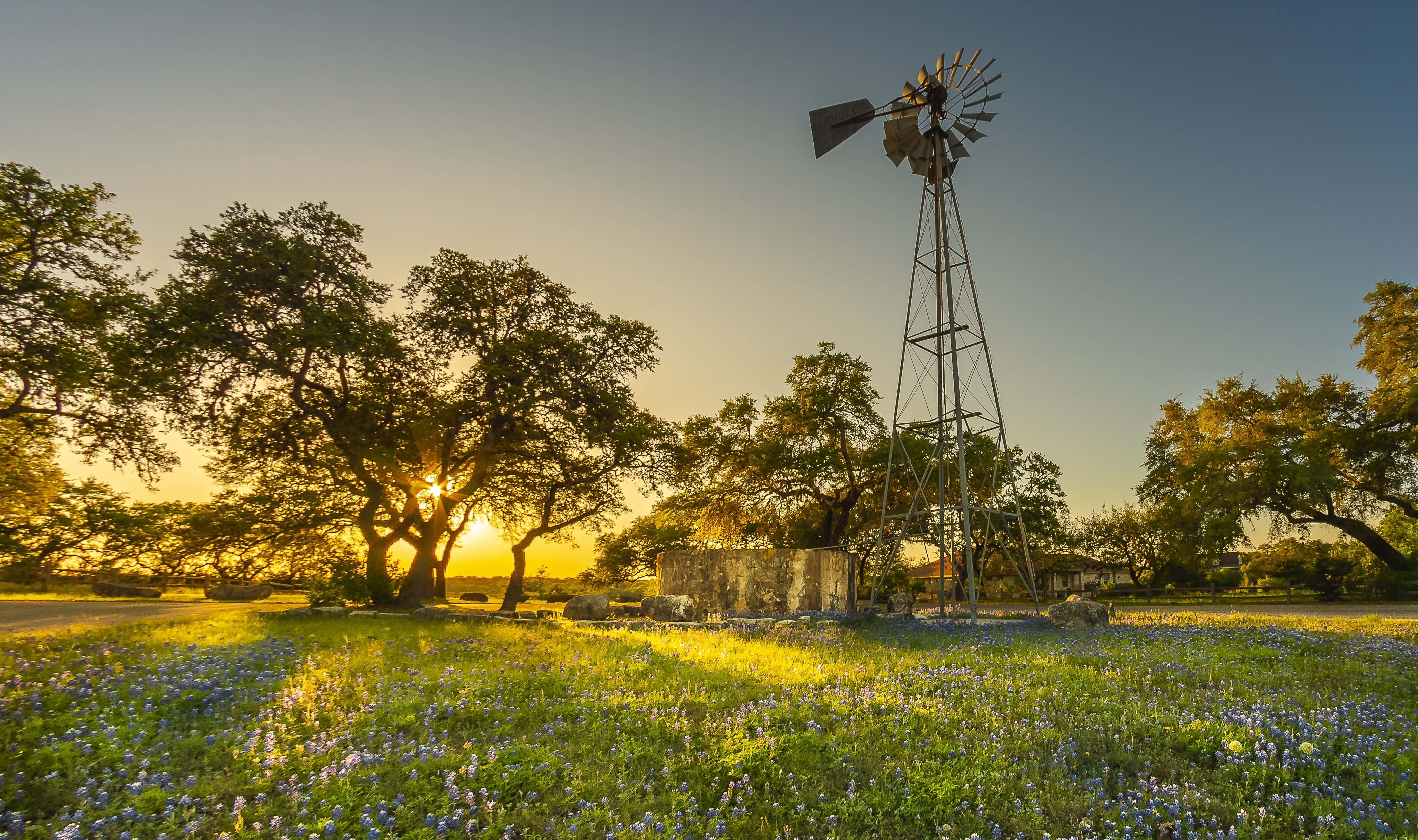 Photo: Cecilio Martinez
Permian Highway Pipeline to cut through Hill Country 
In September, Kinder Morgan Texas Pipeline LLC and partners announced a new pipeline project that will connect the natural gas production of the Permian Basin to the Gulf Coast. The $2 billion project will create a 42-inch pipeline that travels 430 miles across the state, including through the heart of the Texas Hill Country.
The Permian Highway Pipeline would include the purchase from landowners of a 50-foot easement, plus an additional 25-50 feet of work easements, that would preclude certain activities (e.g. building and planting long-rooted trees). Projected to start construction in Fall 2019, Kinder Morgan has already started to contact landowners. The proposed route would cross multiple Hill Country counties, including Kimble, Gillespie, Blanco, and Hays Counties.
Since the announcement, landowners have started to gather across the Hill Country to express their concerns about the project, including potential adverse impacts to surface and groundwater quality, decreased real estate and agricultural values, spread of oak wilt, and public safety risks.
Landowners that are being contacted by Kinder Morgan should know their rights, understand the condemnation process, and have access to resources to inform their decision-making. Knowing the cultural and natural resources that may be impacted by the proposed pipeline route can help landowners in their easement negotiations.
Lawyers experienced with the eminent domain process encourage impacted landowners to talk with their neighbors, share information, and negotiate together, rather than be isolated through this process.
Agencies that will review the proposed pipeline project include state entities (e.g. Texas Railroad Commission, Texas Commission on Environmental Quality, Texas General Land Office, Texas Historical Commission) and federal entities (e.g. U.S. Fish and Wildlife Service and Army Corps of Engineers).
Although not exhaustive, we have included some key resources in the following section.
Informational Resources Available for Landowners
Organizations Addressing this Pipeline Project
Multiple organizations are mobilizing to oppose or mitigate the impacts of the pipeline project. In Gillespie County, for example, a grassroots effort of concerned landowners, Save our Hill Country Heritage 1846, has organized to preserve the historical, cultural, and ecological heritage of the region. To learn more about this grassroots effort, e-mail saveourhillcountryheritage1846@gmail.com.
Organizations that have been at the forefront of providing informational resources to Hill Country landowners include the following:
Texas and Southwestern Cattle Raisers
Recent Oil and Gas Pipeline News
In 2018, the White Earth Band of Ojibwe and the 1855 Treaty Authority, an organization that upholds treaty rights for Chippewa bands, enacted legal personhood for manoomin -- wild rice.…
read more