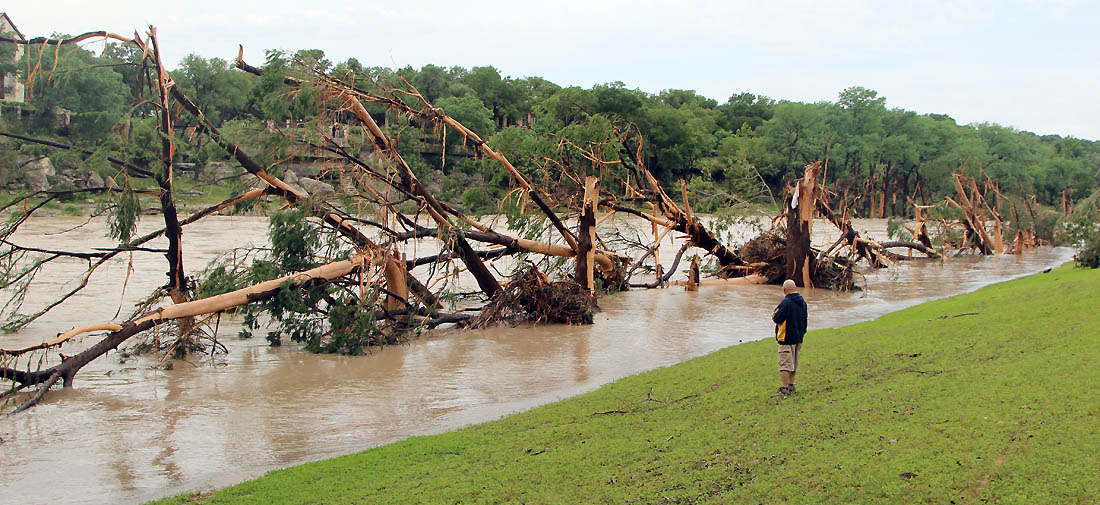 Photo: Terry Raines
Letting the River Heal
The good news is, the best thing you can do for your trees and river banks is to leave them alone. Please take a look at the following resources for important information on what you can do to help the trees and riverbanks heal after the Memorial Day weekend floods.
---
January 11, 2016
Update: The Blanco River Flood: The Healing Has Begun
In this TWA Magazine article, retired NRCS biologist Steve Nelle explores the history of major floods in the Hill Country and what lessens we should take away from the Memorial Day 2015 flooding of the Blanco River. One of Nelle's most important messages? "A healthy functional river system depends on periodic floods of all sizes to maintain and perpetuate itself. Flooding is not something bad that happens to a river; it is a necessary part of the river." Find out more about historic floods in our region and what recovery we are seeing along the Blanco River by reading the full article.
---
Video:
Watch, Learn and Share with your Neighbors:
Part One – Hill Country River Flooding and Land Stewardship 5:34
Part Two – Hill Country River Threats 5:03
Part Three – Hill Country River Solutions 4:48
Blanco River – Hill Country River Restoration Tips 4:00
---
Signs of Regrowth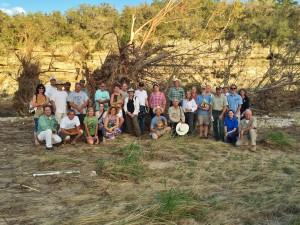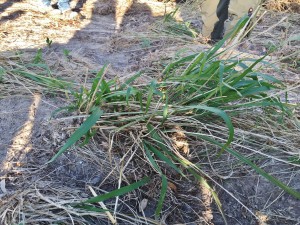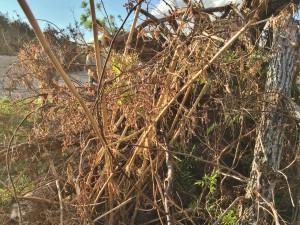 "A series of riparian recovery workshops were held along the Blanco River to help landowners and stakeholders with information about how the river will heal after the Memorial Day flood of 2015. After only 2 weeks, signs of regrowth and recovery are already apparent. Even more apparent are the plants that withstood the force of the flood, trapping sediment and holding the banks in place. We need more of these stabilizers in our riparian areas!
---
Blanco River imagine a natural recovery for healthy riparian streambanks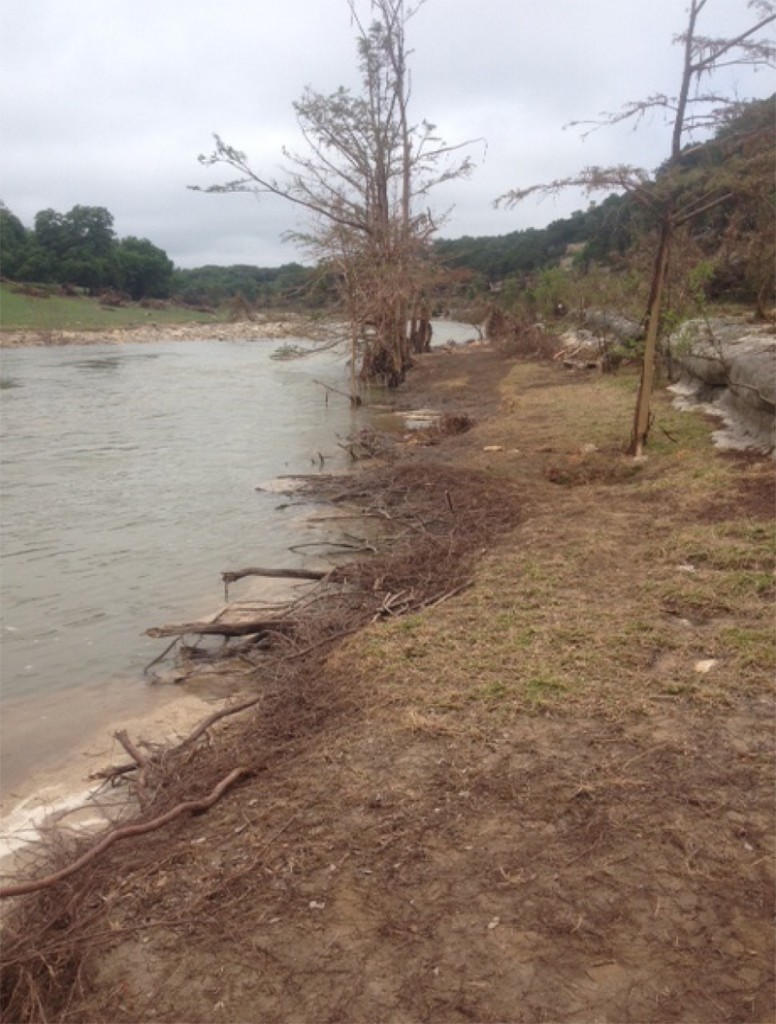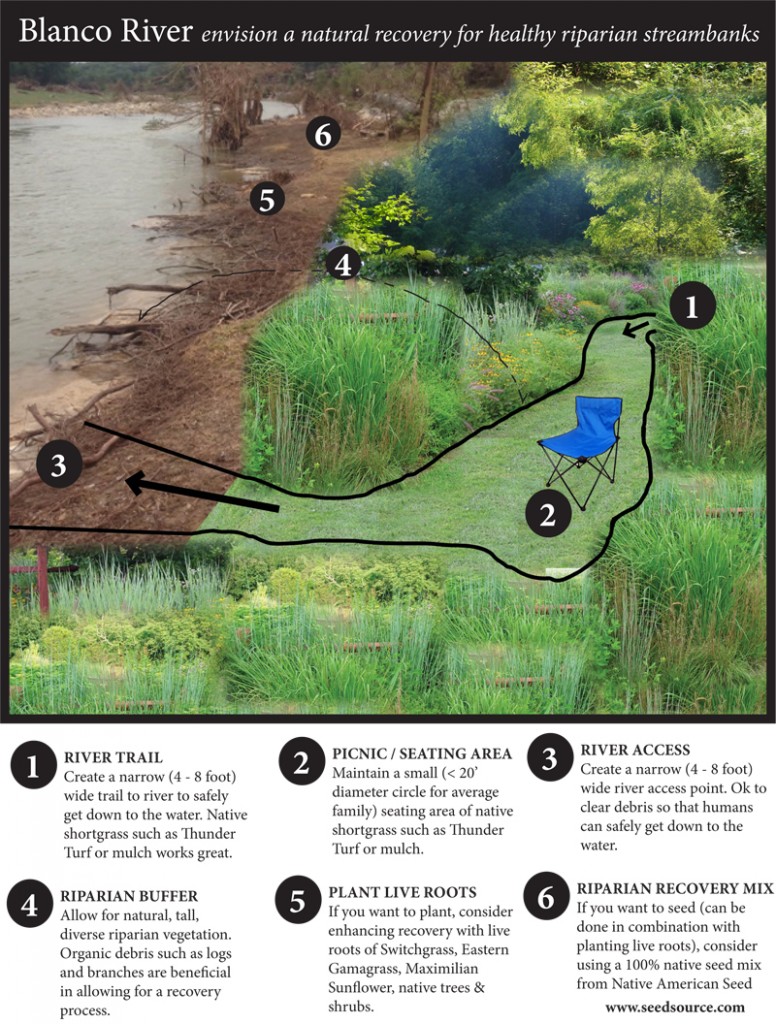 ---
Texas Parks and Wildlife BMPs for Riparian Areas
The Texas Parks and Wildlife Department has created a list of best management practices for riparian health. Visit this webpage for more information.
http://watershedbmps.com/?page_id=82
---
Riparian Recovery Mix from Native American Seed 
Native American Seed, based in Junction, Texas, has developed a riparian recovery mix of seeds that may be able to speed the regrowth of native species on your land. Visit their website for more information on the stability rating and species mixture that is right for Texas streams.
http://www.seedsource.com/catalog/detail.asp?product_id=4506
---
Managing Riparian Areas, by Steve Nelle
This booklet provides critical background context of how our riparian areas function, and what they need to be healthy through both drought and flood. Turns out the health of the upland areas are just as critical to overall riparian function as anything else! Click here for a free download of the booklet's PDF.
http://www.remarkableriparian.org/pdfs/NelleBookleWebMay20.pdf
---
Don't Give up on your Trees – Let the Blanco River Heal Itself
First Steps: (Download these steps here)
(Compiled from conversations with the Texas Forest Service)
The good news: The best thing you can do for your trees and river bank is to leave them alone. Remove only those items that are a safety hazard. Some trees may recover in the right conditions. You'll save a lot of time and money while helping the recovery of vegetation and the river.
Minimize the use of heavy equipment around trees and especially along your river bank. The weight of equipment will compact saturated soil and tree roots beneath the surface, making it more difficult for the trees and the river bank to recover. Trees have a huge root area, extending 2­3 times the length of branches or canopy. If you must use heavy equipment around trees, protect the area with 6­8"of mulch, topped with plywood if possible.
Leave damaged trees and woody debris in place along the river bank unless they pose a safety or structural threat. For now, do not burn debris, saw it up, or remove it. The wood helps to stabilize banks and slow water, and new plants will establish themselves in the debris piles.  Even damaged trees will help hold the soil in place. This is nature's way to hasten recovery.
Beware of scammers. Use bonded companies to do your work. If you are trying to save or trim a tree, use a certified area arborist ( http://www.isatexas.com). Be wary of advice to "clean up" the river.
---
Nine Recommendations for Riparian Recovery from Steve Nelle
The broken and uprooted cypress can be good for the future health and stability of the river.
Leave large and small woody debris in place, if possible. Do not burn, remove, or saw it up in small pieces. The wood helps to dissipate energy, and stabilize banks, channel and floodplain.
These debris piles are where new plants will establish easily. This is nature's way to hasten recovery.
Minimize or eliminate tractors and large equipment unless absolutely necessary. Take protective measures if using heavy machinery.
Repairing banks, removing gravel, or altering the channel can do more harm than good to an already fragile area.
Be patient – natural recovery processes are very effective when allowed to work.
Be aggressive about controlling wildlife, especially Axis deer and  other exotics that may be grazing or browsing in the riparian zone while it is trying to recover.
Reimagine what is a beautiful riparian area – they are healthiest when thick with wood and vegetation, and most sensitive when clean and manicured.
Take photos now and every 6 – 12 months – repeat photos at fixed points to show the recovery process. This will be very meaningful in the future.
– Steve Nelle, retired Natural Resource Conservation Service biologist
---
From the Texas A&M Forrest Service: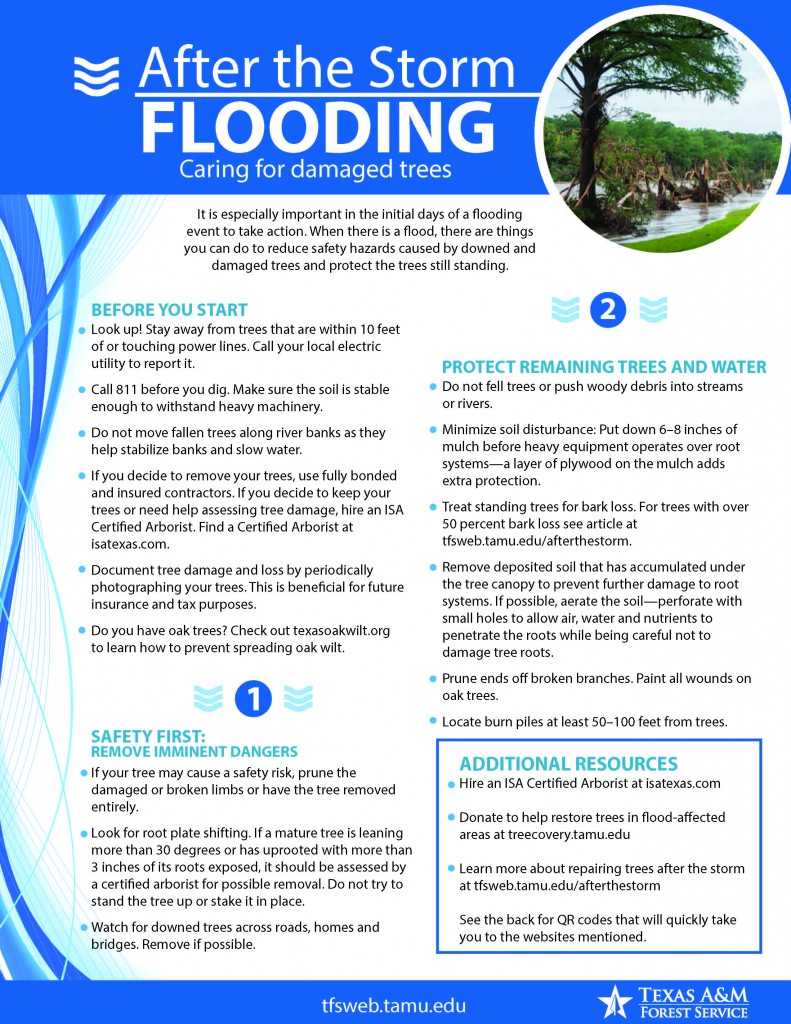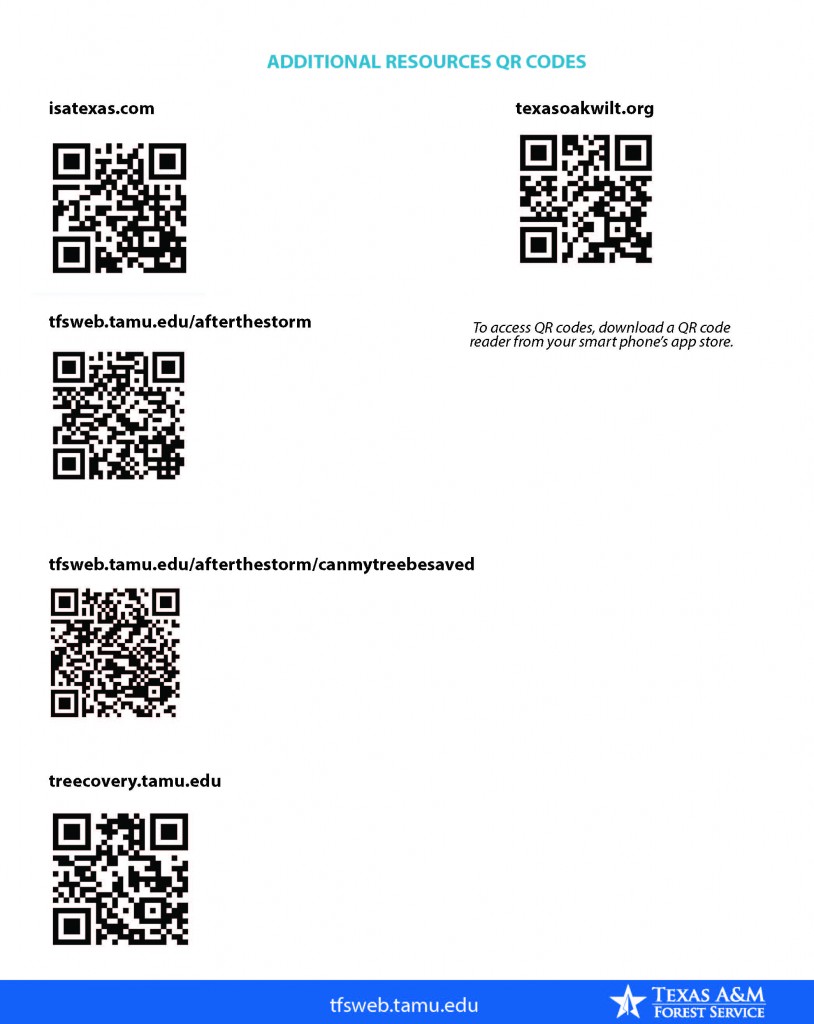 More Video
Hill Country View Radio Spots
Resources
Helpful Links