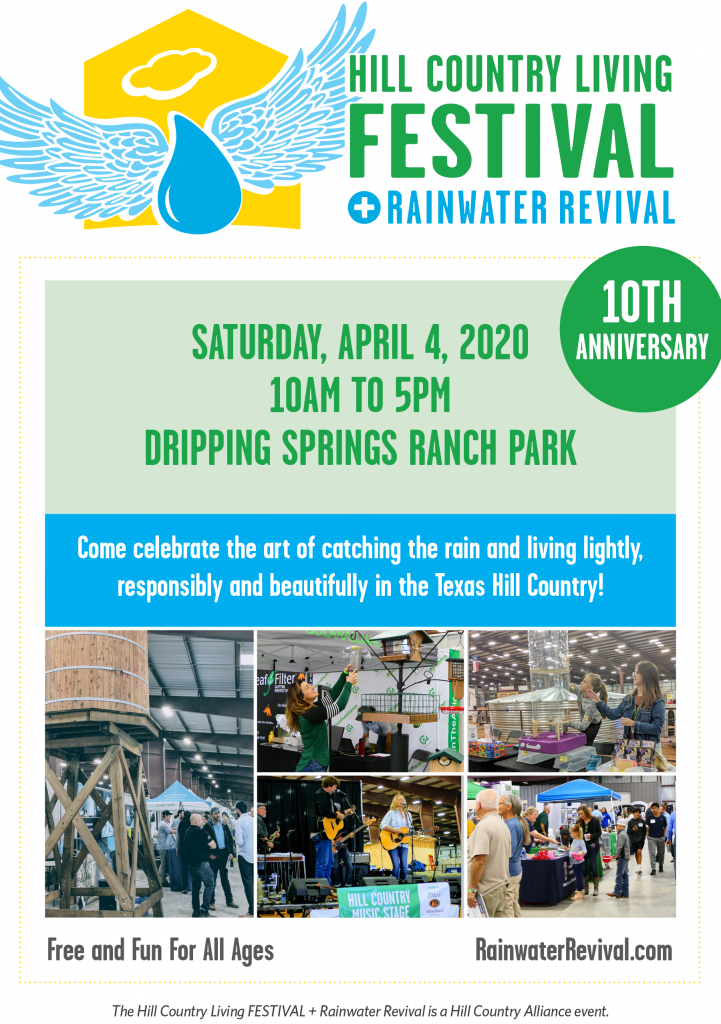 Here's a sampling of what you'll find in 2020:
100+ vendors, exhibitors, and demonstration sites

Hill Country Marketplace for artists, artisans, and pop-up shops

Native plant sale from Hays County Master Gardeners

Citizen Science Circle – where science and citizens connect

Interactive Workshops

Build Your Own Rain Barrel

(registration required)

Introduction to Bees and Beekeeping 

(registration required)

Raindrop Stop for Kids – hands-on, nature-based activities

Texas Night Sky Festival exhibits and demonstrations

The Mobile River from Colorado River Alliance

Acoustic music stage 

Hill Country wine tasting 

Tricked-out travel trailers

The Chicken Farm — and more!
The FESTIVAL is held rain or shine
Our event location is inside of the expansive Dripping Springs Ranch Park. All vendor and Marketplace booths are inside with concrete floors. The arena is also inside, but with compact dirt floor – perfect for boot scootin' and easy walking!
Come for the FESTIVAL and stay for a weekend in Dripping Springs!
Thank you to our 2020 partners and sponsors!
Hill Country Living Festival + Rainwater Revival is a Hill Country Alliance event.
The Hill Country Alliance is a nonprofit organization whose purpose is to raise public awareness and build community support around the need to preserve the natural resources and heritage of the Central Texas Hill Country.