San Antonio Water System (SAWS) enjoys a position of national leadership as a progressive water utility due to its commitment to conservation and innovative sourcing. Despite dramatic population growth in their service area over the years, SAWS has maintained level overall usage rates by instituting world-class conservation measures.
The San Antonio City Council has signed a $3.4 billion-dollar deal to initiate the delivery of almost 16.3 billion gallons of water per year from Burleson County to San Antonio. The Vista Ridge project requires a 142-mile long pipeline spanning six counties.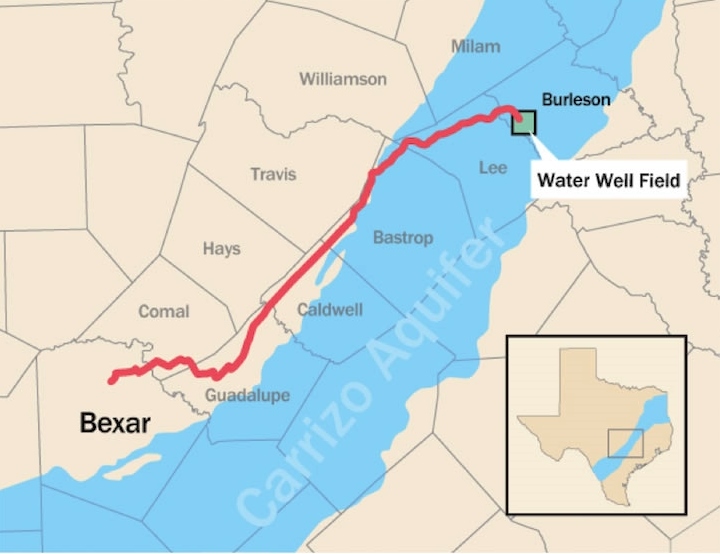 What are the potential financial risks and ecological consequences that the Vista Ridge Pipeline will bring to San Antonio and the region?
Recent Vista Ridge Pipeline News
The San Antonio Water System will pay $75,000 to resolve an investigation by a rural groundwater district into discharges of high-priced water down a Northside creek last year. In April…
read more