Try a local trail or two — or even three
Some friends and colleagues have mentioned their frustration in seeking away-from-home options while remaining distanced and quarantined in this "selah season." They've mentioned their appreciation for my/our circumstances living as we do with wild and pasture life as our primary neighbors. My suggestions have included, "why not try a trail suited for your interest, ability and purposes!"
We in New Braunfels and Comal County are blessed with local trail options as well as a broader Hill Country context which multiplies the options exponentially both for hiking and biking. There are some excellent resources to pursue. Most local would be the Comal Trails Alliance (comaltrails.org). They identify some nearby options and invite participation in trail development and maintenance as well. Find your comfort zone and head on out!
When I inquired of a small select group of family, friends and colleagues about favorites all of the listings with Comal T rails were on the list. In addition, I was pointed to the rich offerings identified on the All Trails apps for sophisticated phones. Note the options carry with them "degrees of challenge."
Nothing is better food for the soul and one's mental health than a stroll under the canopy of a wooded area or alongside a fascinating creek bed. With "our Canyon Lake" so much more begins to open wide. Be sure to prepare for any stroll with a good walking stick and sufficient hydration, especially in our summer months. Use hardy shoes and take your best sunscreen and repellents as well.
When I asked my circle for some input about "favorites" I also asked for the modest to wildest dreams of additional options. It doesn't take much to surface bold, reasonable, desirable options. Some suggestions seem doable in the short term; others will take long lead in planning and strategy. Among the suggestions that were coming included, "add a wilderness parcel to Fischer Park in New Braunfels." Some are working on that! Two former Boy Scout campers who grew up in the greater Houston area mentioned "our old camp by the 'Backbone' known as El Rancho Cima." One was aware the property was for sale but wasn't aware it is being offered in several parcels. The other wondered if anyone(s) would consider trails and camping for the public. Again, I said some of us seek to address this creatively with the County to help a big dream bloom. Are there readers who'd help? Come aboard via our website! Dry Comal Creek which continues to expand and seeks volunteers got mentioned as well. Possibilities abound! Resources are a tougher challenge. Strong energetic involvement is a current invitation by groups working in the county and city!
Some of this reflection comes as our national summer holiday approaches. The traditional gatherings for many of us will be curtailed or impossible. As an alternative, consider a walk beneath the canopy and absorb the gifts of shade and wonders of frequently ignored gifts in the natural involvement. For me that'll include whistling as I go some of the traditional favorite music for the day such as "America, America the Beautiful, Battle Hymn of the Republic" and "This Land is…" along the way. To be sure, this year will include in the repertoire the timely "We Shall Overcome."
The songs in the wooded trail will not mend all that challenges but will lift sights and hopes as the journey continues. Carry a flag if you wish. Join in a safe and distanced way the hikers and bikers this year! Savor the beauty and wonder of this land that is our land!
If you have favorite trails in Comal County, modest or bold dreams of additions, take them to our website at comalconservation.org. We'd love to hear from you.
---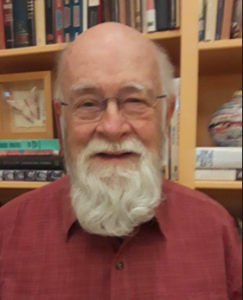 This article "Try a local trail or two — or even three" was written by Frank Dietz and published in the New Braunfels Herald-Zeitung as a monthly column for the Comal County Conservation Alliance (CCCA) on July 4, 2020. You can access the article here.