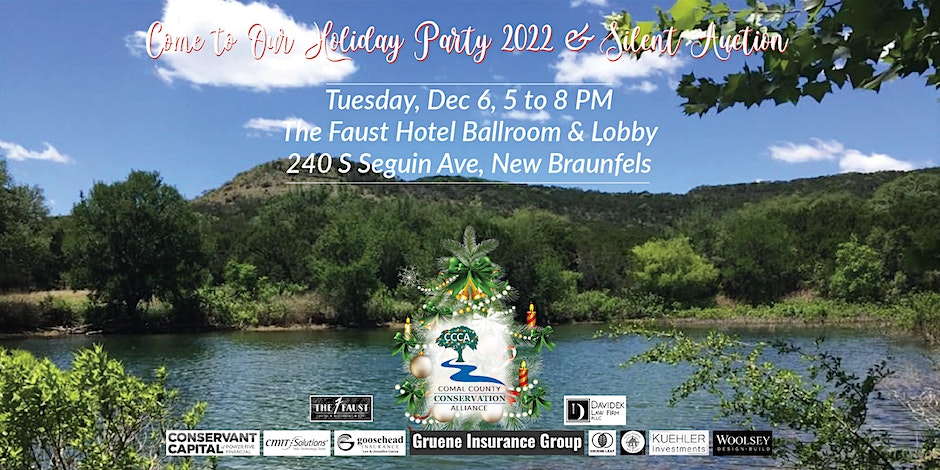 LOCATION: The Faust Hotel Ballroom and Lobby at 240 S. Seguin Ave. in New Braunfels. Once again, we will enjoy the wonderful ambiance of the Historic Faust Hotel!
DATE: Tuesday, 6 Dec, 5 PM to 8 PM.
FOOD, FUN and SILENT AUCTION: Wear your favorite holiday attire and come enjoy a delicious appetizer buffet, and a homemade holiday cookie table. "Adventures and Experiences" is the theme of the silent auction. When you think of the coming year, let's make 2023 a year of "getting out there" and enjoying the great outdoors! Rumor has it that Santa & Mrs. Claus, as well as a strolling magician will be at the party!
If you would like to attend, please RSVP here on Eventbrite.
There is no cost for admission, although donations will be gladly accepted. Please RSVP, however, so we can have a more accurate head count for the food.