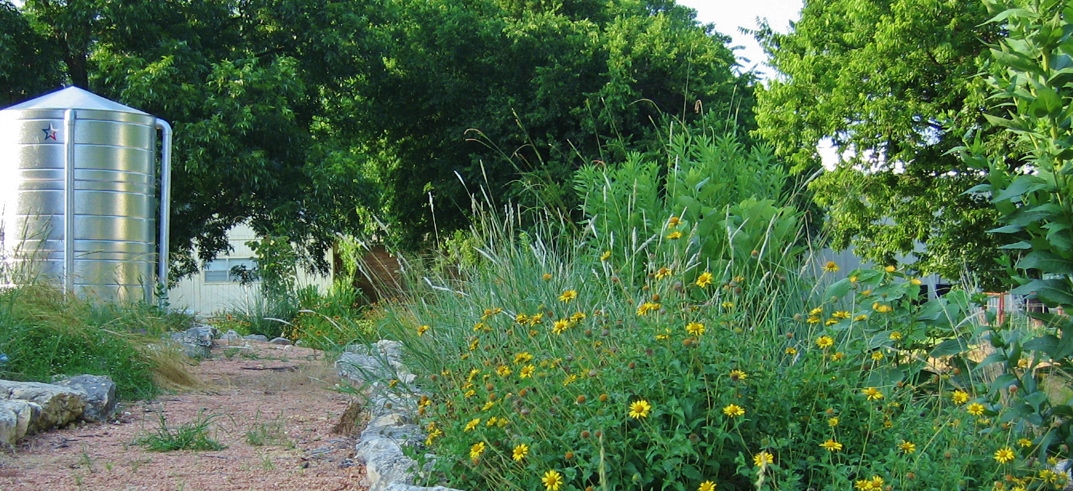 Water Conservation
State water planners currently expect Texas to utilize conservation methods to provide for over 24 percent of needed water supplies over the next 50 years. To meet this goal, we must strongly support conservation at the state, regional and local levels and be prepared to participate in conservation activities.
In 2012, voters approved the funding of the State Water Implementation Fund for Texas (SWIFT) has injected two-billion dollars of seed money to fund management strategies and capital projects. Of that two-billion dollars, at least 20 percent must be spent on conservation measures with an additional 10 percent spent on rural and agricultural conservation management strategies.
In the Hill Country, cities and agriculture are the largest water users. Cities can promote conservation by locating and repairing infrastructure leaks, educating the public about conservation and promoting conservation through financial incentives, among other strategies. Many new technologies and financial incentives are available to help farmers and ranchers conserve, including laser field leveling and channel lining. State and federal resources are available to help agricultural users conserve water.
By far, the least expensive and most efficient source of new water is water we save through conservation.
Water Conservation in Our Communities
As the Hill Country continues to grow at unprecedented rates, we need to plan ahead for how we will conserve our limited and precious water supplies. Our current rate of consumption and management practices are creating a growing water deficit. This deficit will have negative impacts on the springs and streams that fish and wildlife depend on; the water that we use for domestic, irrigation, and recreational purposes; and negatively affect our vibrant economy and property values. What tools are available to more efficiently use the water that we already have to protect our natural water systems?
Conservation-focused, community water management is crucial to the future of water in our region. Local governments, businesses and homeowners can conserve water by adopting practices that follow the principle of One Water or integrated water planning and management.
Learn more about One Water
In practice, One Water is a growing set of tested engineering and management tools that can help create independence from traditional pipeline based management methods. Most ranchers have practiced some form of these principles for generations in order to slow water down and keep it on the ranch as long as possible. Rainwater cisterns, contour plowing, and vegetation management are just a few of the traditional ranching tools that can be adapted to new development in order to reduce waste and optimize efficiency. New commercial and residential development in our communities can also be designed and built with One Water efficiency measures that can offset future water demand.
The 19th Century model of running miles and miles of expensive fresh-water pipelines through our rocky Hill Country ground, and then doing the same in reverse to remove the "waste" water is expensive from both an infrastructure and a raw water cost perspective. Engineers are rethinking the status quo of water management practices, and are working to advance management techniques that integrate more resilient strategies – managing water closer to the site where it is generated and used.
Communities across America are beginning to incorporate One Water techniques for a variety of reasons, ranging from an interest in strengthening their water independence, water systems resiliency and reliability, or decreasing reliance on overburdened wastewater facilities. In communities with limited technical expertise or financial resources One Water techniques can seem cost prohibitive; however, in the long run One Water approaches often represent a cost savings over traditional water infrastructure.
Utilization of the One Water approach is best executed when implemented at the design phase and can be carried out at optimal scales. When designing new homes, commercial buildings, schools, subdivisions, or designing an ordinance; engineers, builders, city planners, and utility managers should consider how water can be conserved, reused, stored, and processed on site to maximize efficiency and water independence. Tools such as water efficient fixtures, grey water plumbing, rainwater harvesting, stormwater management, and even on-site wastewater reuse can be designed into the project as a whole system.
The One Water approach looks for opportunities to use new buildings as additional sources of water, not simply new demands on traditional water sources. It seeks the triple bottom line — providing benefits for humans, the environment, and the economy.
Advancing One Water in Texas – Cynthia and George Mitchell Foundation
The Mitchell Foundation commissioned this report to learn how advocates can cultivate a viable model in Texas. Advancing One Water in Texas attempts to characterize and demystify One Water, identify drivers and challenges to its path forward, and provide clear recommendations for advancing One Water in our state.

This report characterizes One Water, describes the influencers of this water management shift, and outlines emerging challenges and opportunities. It also provides three "areas for action": (1) promoting good policy, (2) building across silos (or breaking them down), and (3) mainstreaming successful pilots and demonstrations.
One Water – Holistic Conservation Management Practices
The Hill Country Alliance is working with National Wildlife Federation and partners to promote and educate on One Water throughout the Hill County. This guidebook, a joint project of our organizations, is intended to connect Hill Country communities facing growth and increased demands for water with water professionals experienced with One Water strategies, planning, implementation, design and construction.
We interviewed engineers, architects, planners and landscape designers to gain insight into the realities of One Water projects, and within these pages feature the 14 selected professionals along with an example project each completed in Texas. Finding and connecting with consultants who can be trusted with a community's most precious resource—its water—is a serious undertaking, and we hope this guidebook gives you a good place to start. Our organizations are committed to help you along the way as well.
Click the image to explore the Guidebook.
Click here to explore more resources and connect with One Water professionals.
"One Water" is defined by the Water Research Foundation as an integrated planning and implementation approach to managing finite water resources for long-term resilience and reliability, meeting both community and ecosystem needs. Simply put, One Water is the consideration of all water resources – including rainwater, drinking water, wastewater, and non-traditional water resources like air-conditioning condensate – as part of the same water system. These resources are used conjunctively – as efficiently and effectively as possible for the benefit of the economy, society, and the environment as possible.
Click the image to explore our issue paper on One Water in the Texas Hill Country
Water Conservation in Your Own Home
Changes in individual behavior are a critical component of success for conservation programs. Click the tabs below to learn more about simple at-home water conservation practices you can bring into your life.
Rainwater Harvesting Systems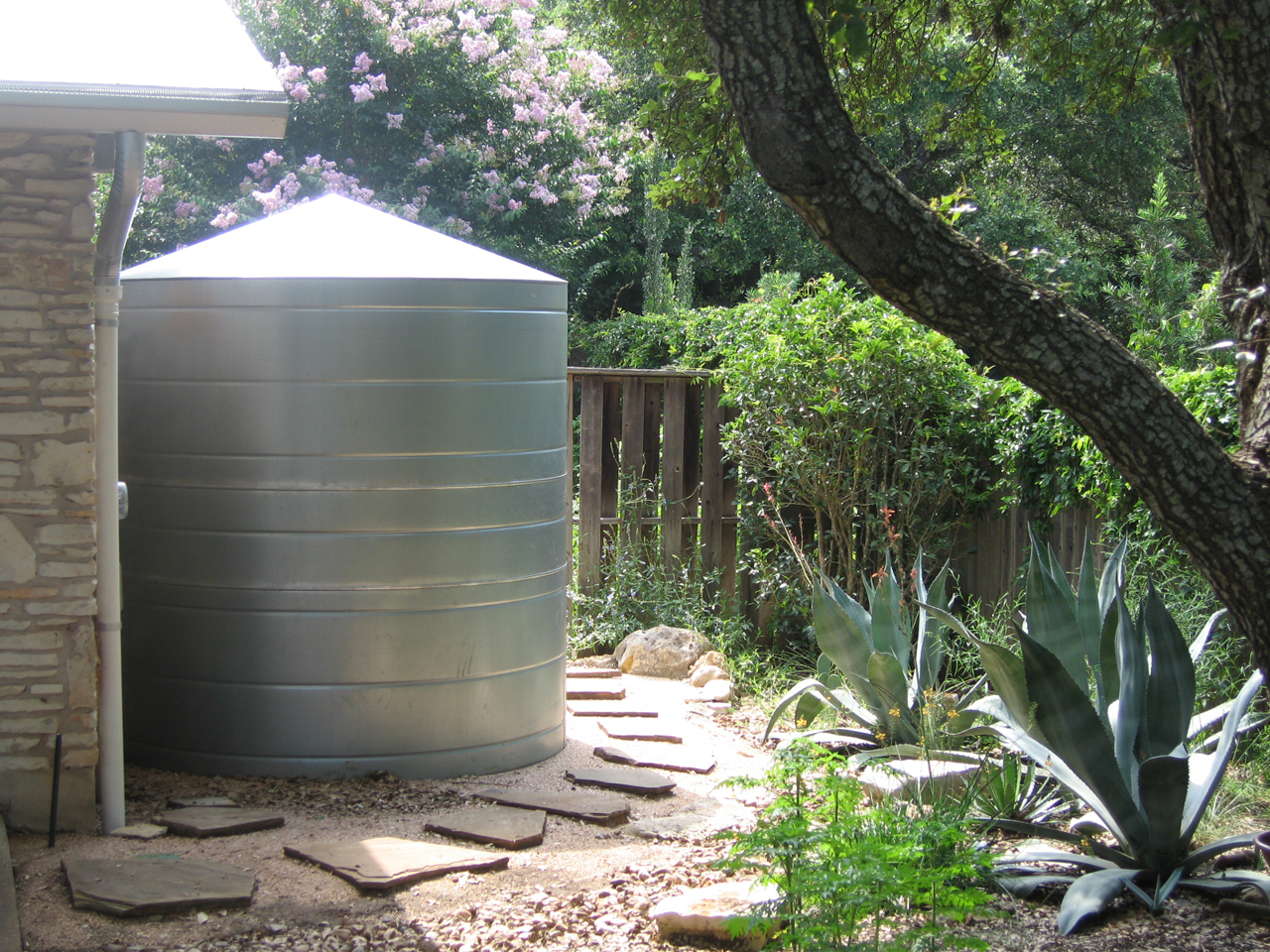 A properly designed and installed rainwater harvesting system can provide clear, safe water for potable and non-potable use, especially for landscaping and other outdoor needs. In addition to providing high-quality water, a rainwater system is actually highly drought tolerant. Because it collects the rain so efficiently, even a light rain can make a big contribution to your water storage! Most of the costs are up-front, covering installation, although regular maintenance is required.
Unlike groundwater pumping, rainwater harvesting does not use a lot of energy. Generally, rainwater is collected from a house's roof and filtered into a storage container. One inch of rain drops more than 1,000 gallons of water on a 2,000-square-foot roof! You can use the Texas A&M Rainwater Calculator to estimate how much rainwater you could collect at your house.
Native Planting and Xeriscaping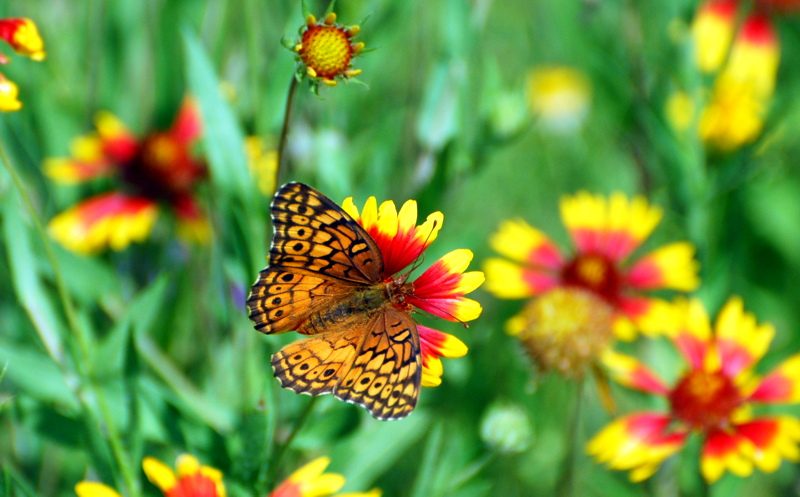 Xeriscaping is the process of landscaping, or gardening, that reduces or eliminates the need for irrigation. Outdoor water use can decrease dramatically by replacing water guzzling lawns, like St. Augustine grass, with native plants. Other benefits of planting native plants include:
little to no need for pesticides and fertilizers
improved air quality and soil health
reduce pollution by eliminating the need for mowers and other equipment
provide food and shelter for local wildlife
improve the natural environment
Learn more about the benefits of xeriscaping here.
Repair & Replace Old Fixtures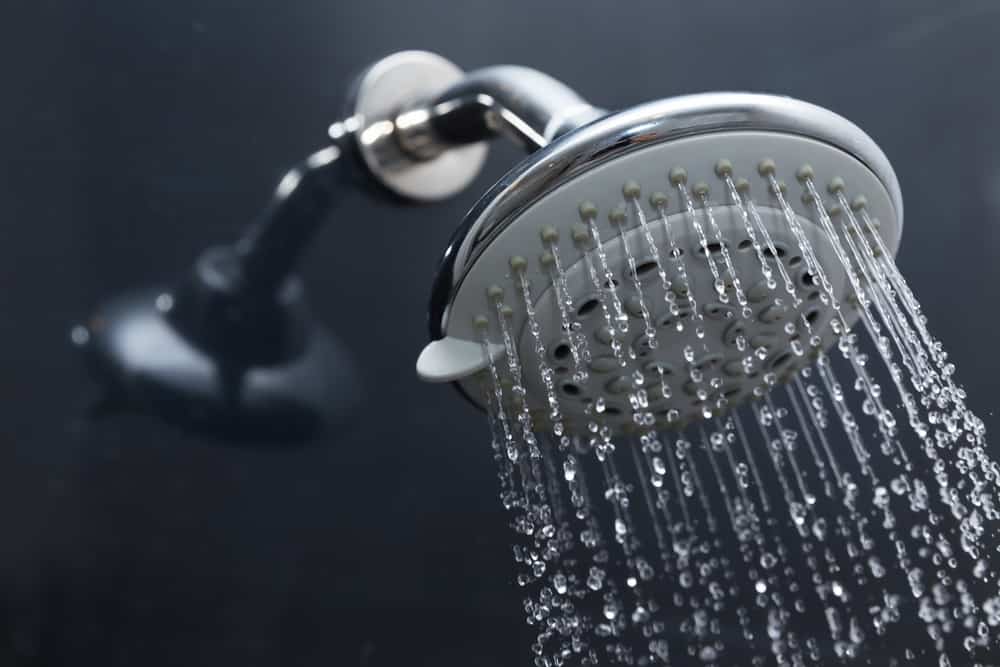 Millions of gallons of water is lost each year due to leaky and aging infrastructure. Be sure to have check for any leaks and have them repaired! Replacing shower heads, washing machines, toilets and dishwashers with new low-flow or water-efficient models can also greatly improve your water savings.
Taking shorter showers and turning off water when you're not using it (while brushing your teeth or doing dishes). Save any water you must run for watering plants.
Join the Rainwater Revival
HCA is the proud host of the Rainwater Revival, a festive day held every other year and filled with informative and entertaining presentations by professionals and users of rainwater, water conservation-related business vendor booths, rainwater system displays, and plenty of experts to provide guidance and services; as well as food booths, shopping, live music, plus much more! http://www.rainwaterrevival.com
Rainwater Revival Presentations: View presentations from previous Rainwater Revival events
Water Conservation Collaboration
The HCA collaborates within several stakeholder groups to affect good water stewardship by expanding our geographic footprint and constituency.
The Texas Water Roundtable is composed of traditional stakeholder groups with an emphasis on industrial partners. Within this group, HCA has elevated the recognition that healthy economies rely on healthy spring-flow rates and clean water — and that conservation is the most fiscally viable means to that end.
The Roundtable has created six videos covering a wide range of contemporary water topics. These educational videos provide insights from water leaders across the state and offer direction for policy makers and business leaders to meet the growing demand for water.
These films premiered at the State Capital Annex Auditorium on April 2018. (click links below to watch)
Recent Water Conservation News
Andrew Sansom got his first job in 1959 as a lifeguard at Lake Jackson Municipal Pool in his hometown about 55 miles south of Houston. Little did the 14-year-old know the job would set the stage for a lifelong career in parks administration and environmental...
read more