2022 Leadership Summit – Our Shared Stories: Past, Present, and Future
Presented by the Hill Country Alliance and The Hall at Jester King Brewery
The Hill Country Leadership Summit is the Hill Country Alliance's premiere annual gathering, and provides an opportunity for learning, networking, and being inspired among our region's top community leaders, conservation practitioners, and natural resource managers.
The 2022 Leadership Summit will be held online and in-person in an open-air setting on September 29 from 8 AM – 4 PM at The Hall at Jester King Brewery, followed by a networking happy hour from 4-6 PM.
Sponsorship opportunities available now – registration will open on July 11. Stay tuned for more details!
Sponsor the Summit
The Leadership Summit is made possible through the generous contributions of our sponsors – both on a corporate and individual level. This year, we were proud to roll-out multiple levels of sponsorship, from $250 to $10,000. All sponsorships of $250 and up received special recognition during the event. Interested in sponsoring this year's Summit? Contact Chanee@hillcountryalliance.org.
Venue: The Hall at Jester King Brewery
While Jester King started as a small craft brewery 11 years ago, the brewery now stewards 160 acres of the Hill Country and is committed to preserving its resources. Being able to host gatherings, create and maintain trails, and grow hops and grapes onsite is "part of preserving the land… finding creative, alternative sources of using it in a sustainable way," according to Co-founder, Jeffrey Stuffings.
Venue Photos
Additional photos of the site and grounds can be found on The Hall at Jester King's venue page or on Jester King Brewery's website.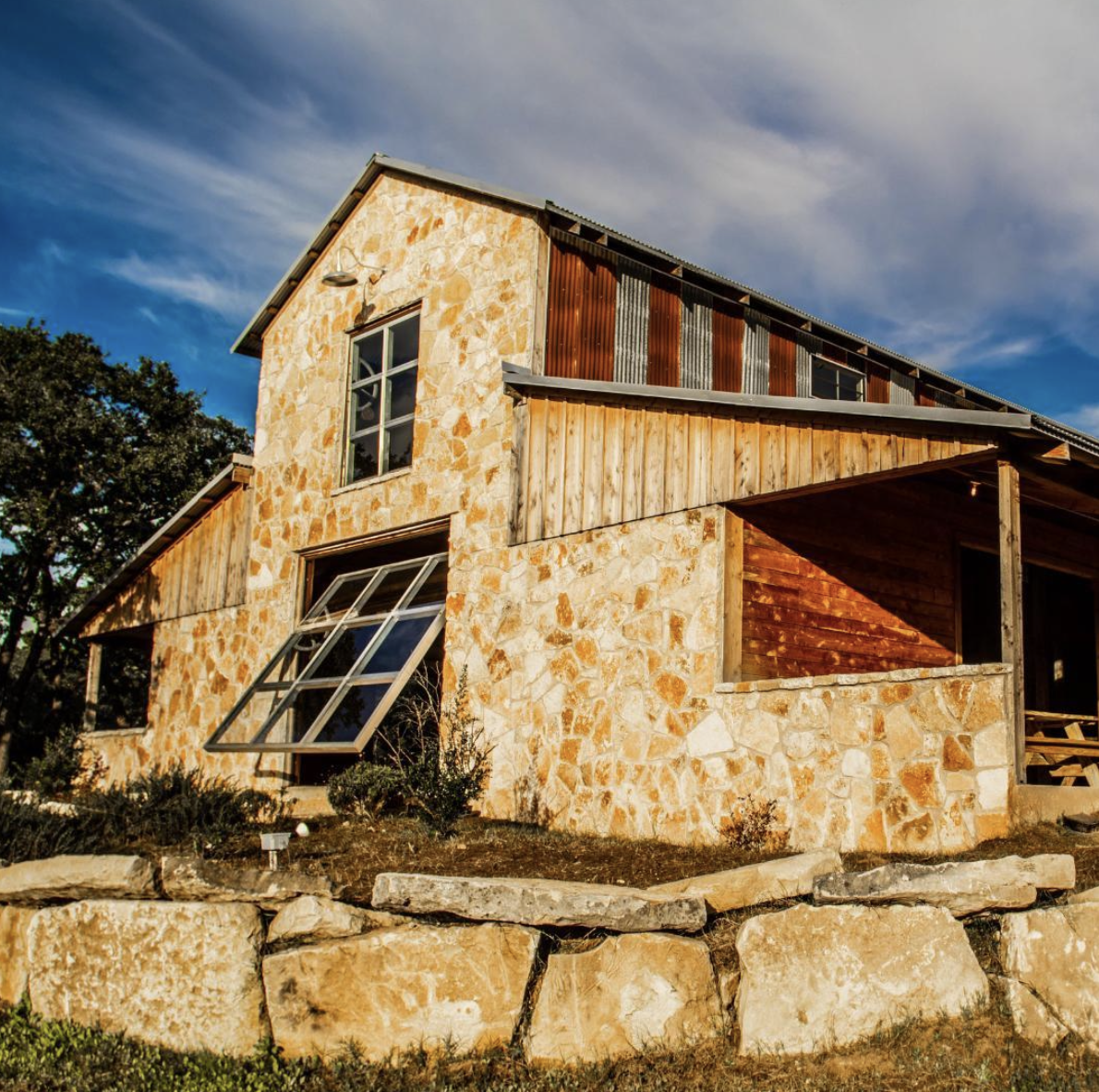 Front view of The Hall, image courtesy of Jester King Brewery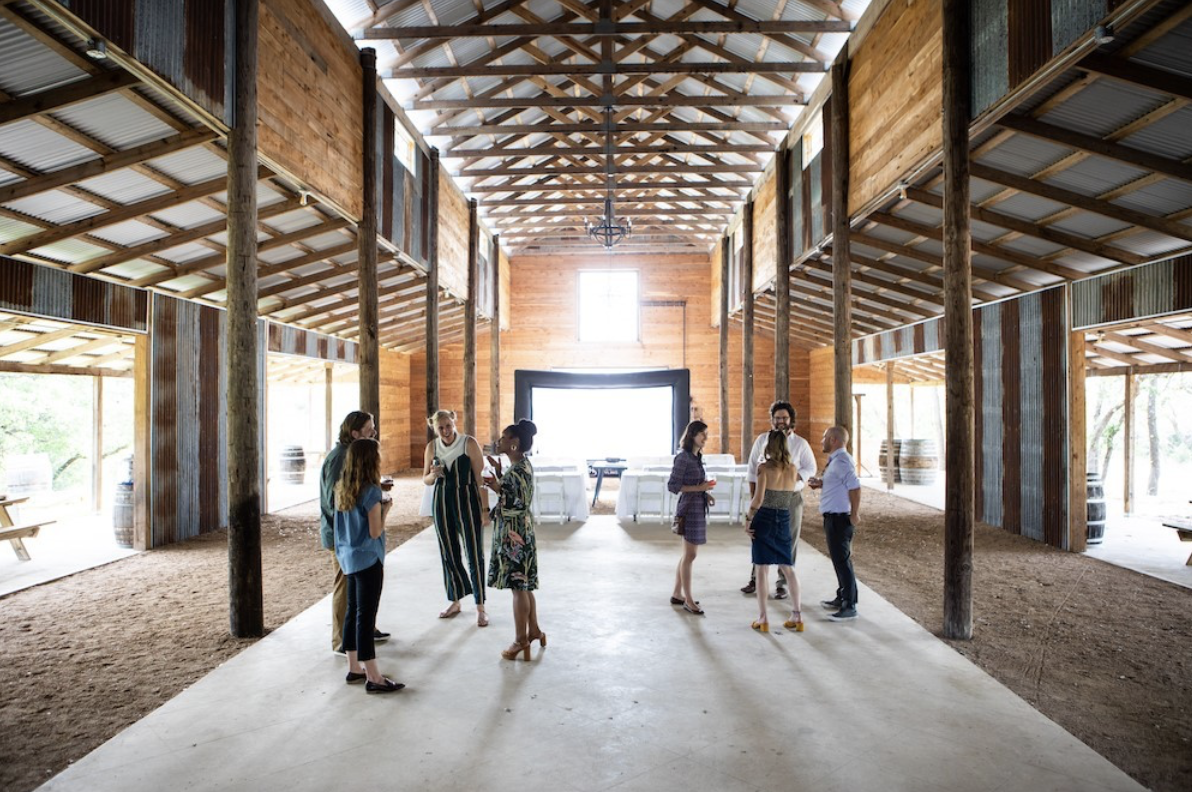 Inside view of The Hall, image courtesy of Jessica Attie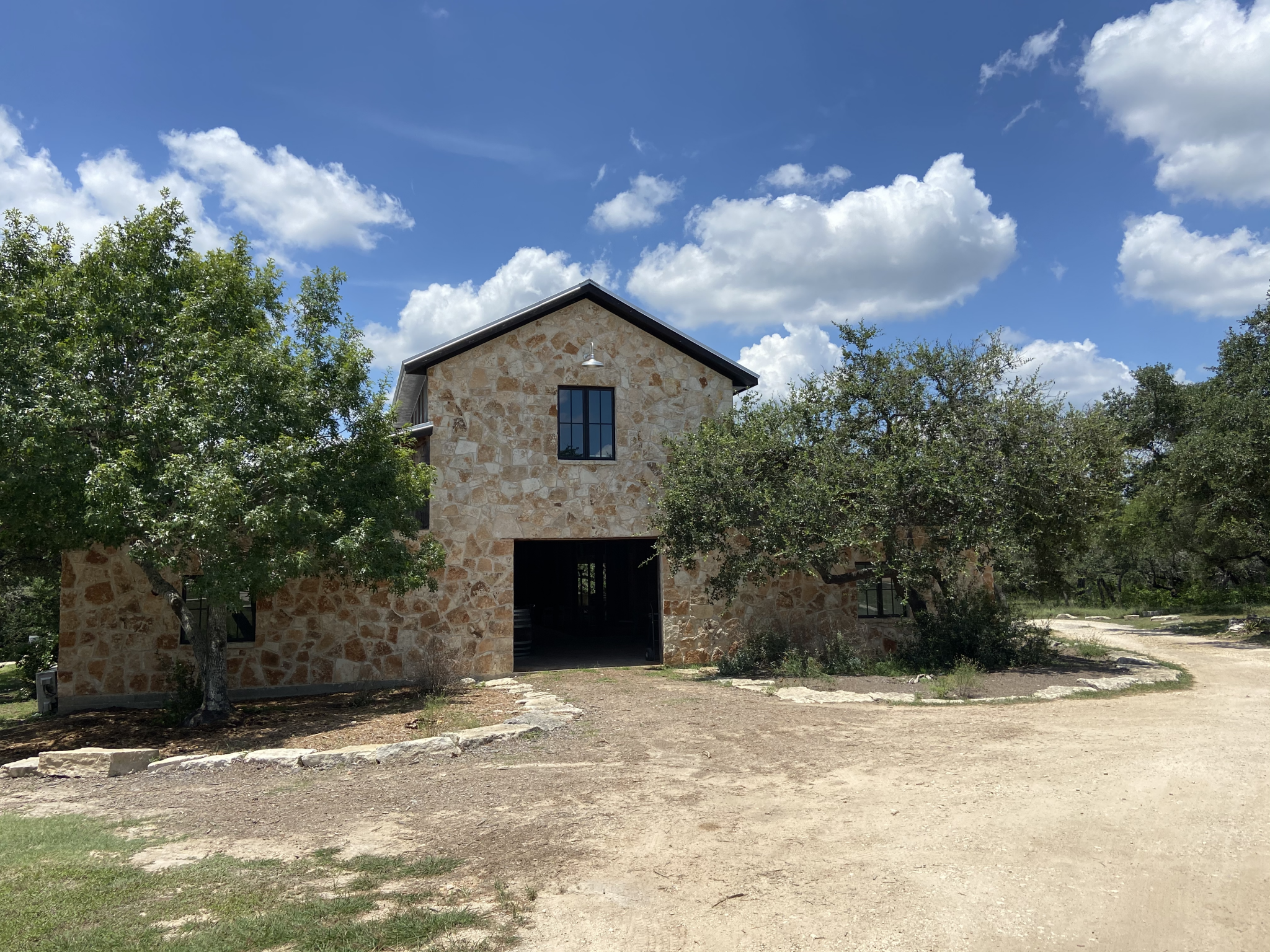 Back view of The Hall, image courtesy of Hill Country Alliance
"Just wanted to say you all did an awesome job on the Summit! The content was varied and interesting, the venue felt more like an adventure than a conference room, and the people were fun and friendly. It was informative, restorative and inspiring. Also the two women honored with the awards are two of our hardest working most undervalued community members, so thank you for recognizing them!"
"Just a quick note to say THANK YOU for a wonderful event yesterday. It was my first in person HCA event, and I left feeling such positive energy and hopeful confidence in what we want to work on in Real County. Thank you for all you are doing and for all of the support you are providing all of these people and entities doing the Good Work. We feel it!!"
"I was a virtual watcher/listener today. The program was excellent, and the virtual experience was the best I have had. I have never felt so cared for in a virtual setting. That means so much, and I am very, very grateful."
Past Leadership Summit Sponsors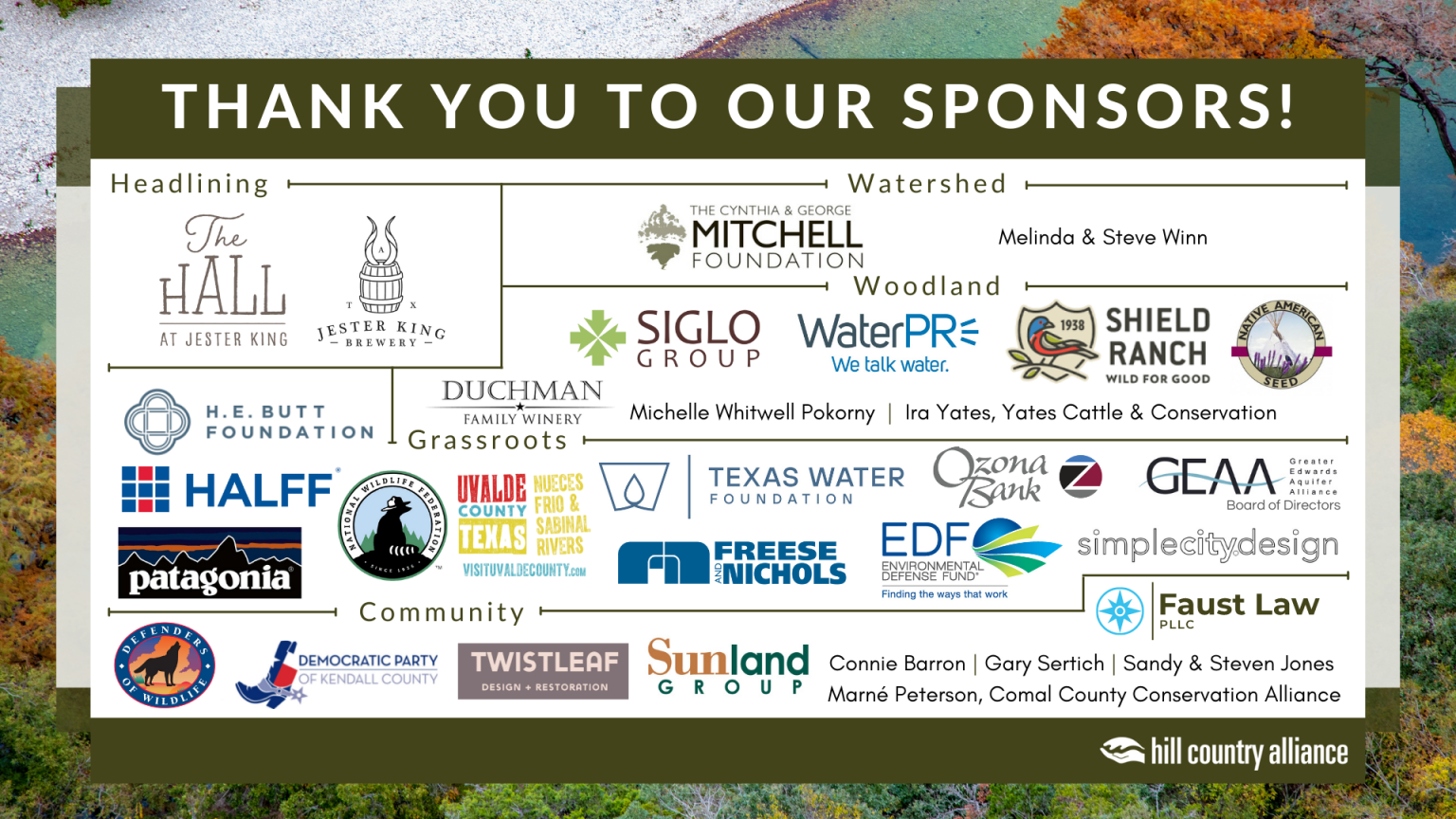 Past Leadership Summits
For more than 10 years, the Hill Country Alliance has been convening partners for an annual summit. Click the button below to explore resources from past Leadership Summit events.