2023 Leadership Summit – From Vision to Action
Presented by the Hill Country Alliance and The Hall at Jester King Brewery
On Thursday, September 28th, The Hill Country Alliance (HCA) successfully hosted its 11th annual Leadership Summit online and in-person at Jester King Brewery in Dripping Springs.
The event theme, From Vision to Action, brought together nearly 280 Hill Country leaders and conservationists, eager to learn from each other in a day full of insightful discussions and informative panels. Attendees ranged from high school students to professionals from conservation and development fields, as well as in local and state-level government offices.
Share Feedback from the Summit
Did you attend the 2023 Hill Country Leadership Summit? If so, we'd love to hear about it! Please click the button below to take a brief survey which will be used to inform future Leadership Summit planning efforts.
Vision to Action: Mapping a Conservation Movement
Ky Harkey, Founder – The Visitor Experience 
If you've been to a Texas State Park in the past 10 years, you've probably experienced the results of Ky's leadership. While serving as the Director of Interpretation for Texas State Parks, he led 35 program staff and 65 park educators to develop projects and products which engage new audiences and improve 10 million annual visits. Trail maps, educational signage, interpretive exhibits, and this year's Centennial celebration are among the work of the teams he supervised. Ky founded The Visitor Experience group in 2022 to spread joy, protect parks, and serve visitors. The services of his team and the educational products they support build capacity for parks and conservation groups to share nature connections.
View and Download Presentations from the 2023 Leadership Summit
Rachael Lindsey – Creating a Shared Vision: A Natural Infrastructure Plan for the Hill Country
Mayor Rebeca Gibson – (Almost) 20 Years of the Hill Country Alliance
Ky Harkey – From Vision to Action: Mapping a Conservation Movement
Dr. Angelica Lopez – Stewarding Small Acreage in the Hill Country
Milann Guckian – Texans for Responsible Aggregate Mining: Building a Statewide Coalition
Cliff Kaplan – Tools to Manage Growth: Two New Resources for Local Leaders 

View Photos from the 2023 Leadership Summit
Photos from the 2023 Hill Country Leadership Summit – From Vision to Action, hosted at The Hall at Jester King Brewery. Photography courtesy of Jacob Gonzalez (Instagram – @jacgopho or email).
The Heart of The Hill Country Award was created by HCA in 2019 to recognize and thank our region's greatest natural resource champions.
This year's honorees are Dianne Wassenich, First Executive Director of the San Marcos River Foundation, and Milan Michalec, President of the Cow Creek Groundwater Conservation District – two individuals who have spent decades championing and stewarding the natural resources of our region.
Dianne and Milan will be presented with a beautiful award, designed and crafted by Hill Country artist J.J. Priour using Cordova limestone and glass. Much like the limestone used in his art, Priour has deep ties to the Hill Country and his late father Damian was instrumental to the formation of the Hill Country Alliance.
Thank you to all who sponsored the 2023 Summit and Silent Auction!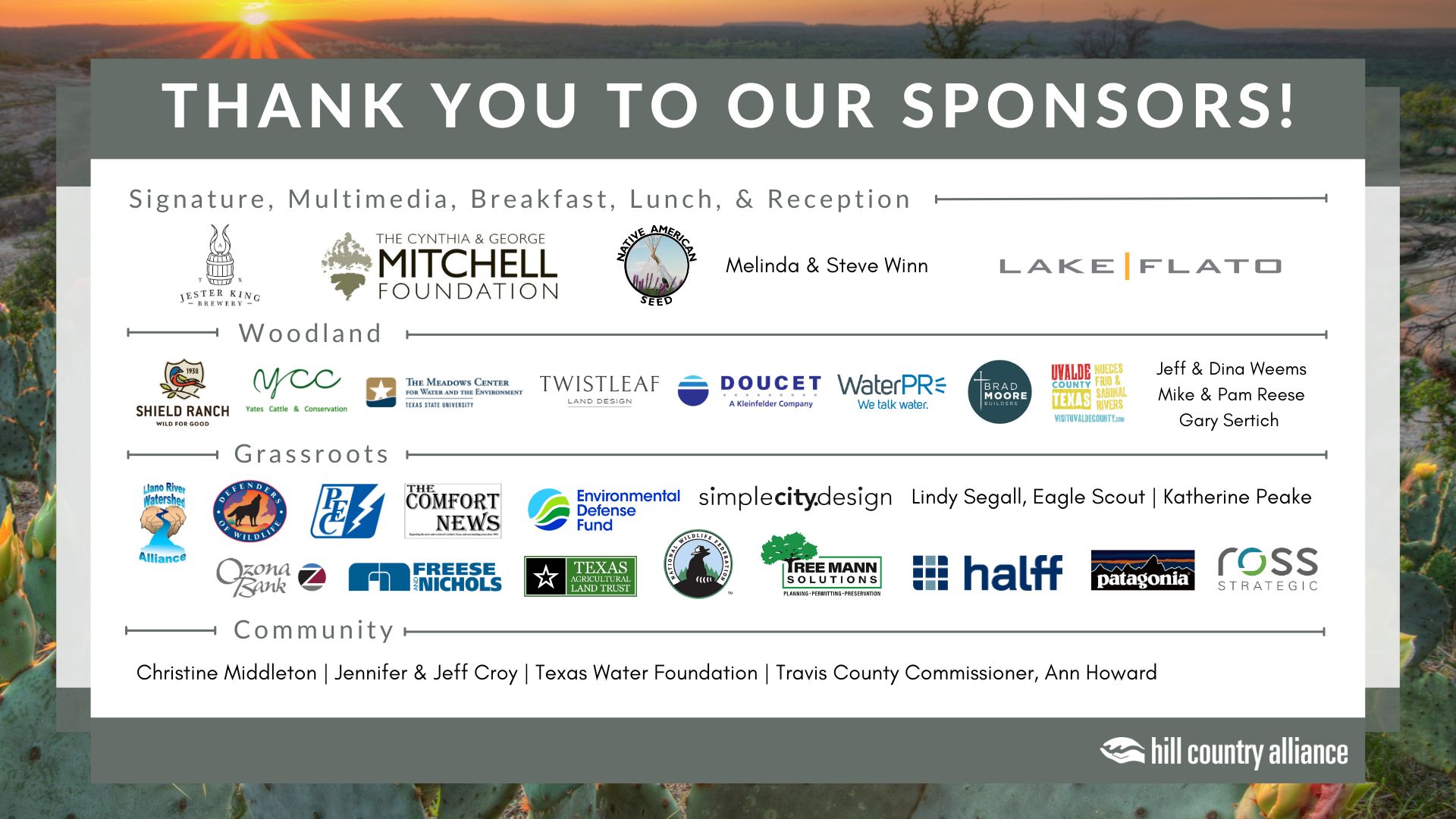 Summit Testimonials
Did the Summit leave you feeling inspired? Did you make a connection with someone new that lead to a great partnership? Finally meet folks you had only seen on Zoom? If so, we'd love to hear about it! Please click the button below to take a brief survey which will be used to inform future Leadership Summit planning efforts.
Summit Testimonials
The Leadership Summit provide an annual opportunity for learning, networking, and celebrating and features presentations and conversation with local leaders and regional experts. Learn more from past attendees:
"Congratulations on putting on a fantastic Leadership Summit! I've been following HCA for about 10 years now and this was my first official event to attend – I feel like I'm truly a part of the HCA family now!"
"Just a quick note to say THANK YOU for a wonderful event yesterday. It was my first in person HCA event, and I left feeling such positive energy and hopeful confidence in what we want to work on in Real County. Thank you for all you are doing and for all of the support you are providing all of these people and entities doing the Good Work. We feel it!!"
"That was a very well thought-out conference, from the beautiful venue (with plenty of cool air) to the snacks and meals and coffee available, to the very well-organized speaker list. The "rapid fire" session and the panels were extremely well moderated and helped us participants engage with so many worthwhile people, causes, and concerns. Mr. Buggs was an exceptional keynote. As a first-time participant, that was the best bang-for-my-buck networking and learning opportunity I could have imagined."
"I was a virtual watcher/listener today. The program was excellent, and the virtual experience was the best I have had. I have never felt so cared for in a virtual setting. That means so much, and I am very, very grateful."
"Thank you, and all of HCA for putting the Leadership Summit on. It was a fantastic event and so great to be in the presence of like-minded conservationists! The venue was incredible and it was such an honor to listen to the panelists storytelling and perspectives. I left feeling inspired to take action and continue to work with the organizations involved with HCA, and those outside of it as well with common goals."
"Just wanted to say you all did an awesome job on the Summit! The content was varied and interesting, the venue felt more like an adventure than a conference room, and the people were fun and friendly. It was informative, restorative and inspiring."
Venue: The Hall at Jester King Brewery
While Jester King started as a small craft brewery 11 years ago, the brewery now stewards 160 acres of the Hill Country and is committed to preserving its resources. Being able to host gatherings, create and maintain trails, and grow hops and grapes onsite is "part of preserving the land… finding creative, alternative sources of using it in a sustainable way," according to Co-founder, Jeffrey Stuffings.
Venue Photos
Additional photos of the site and grounds can be found on The Hall at Jester King's venue page or on Jester King Brewery's website.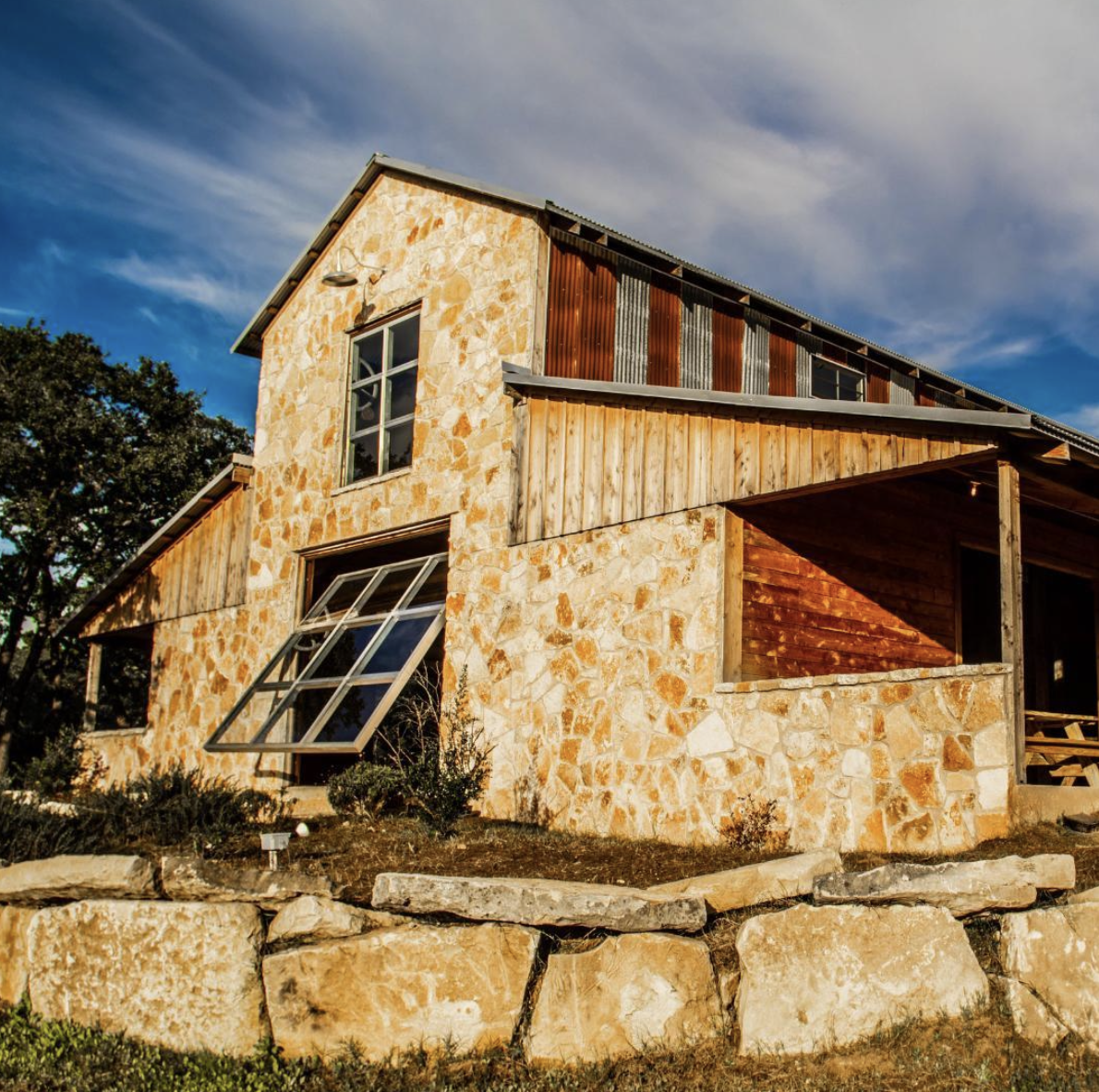 Front view of The Hall, image courtesy of Jester King Brewery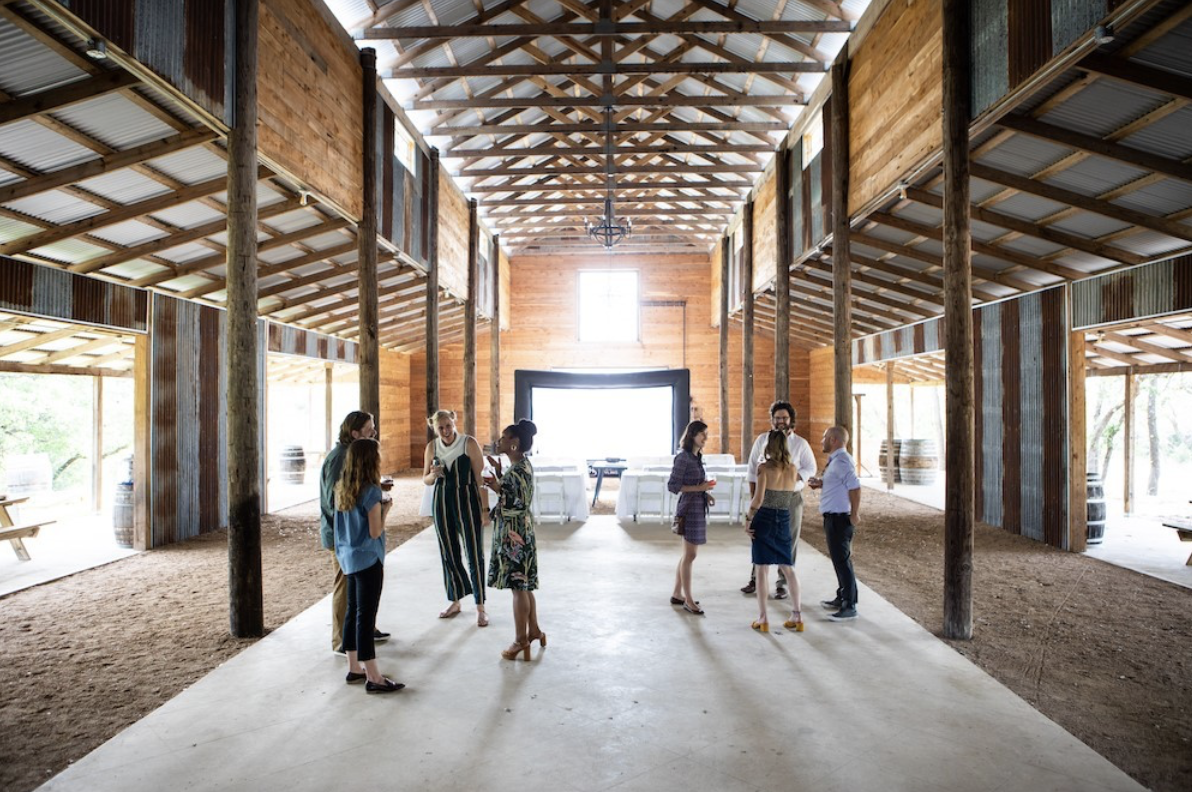 Inside view of The Hall, image courtesy of Jessica Attie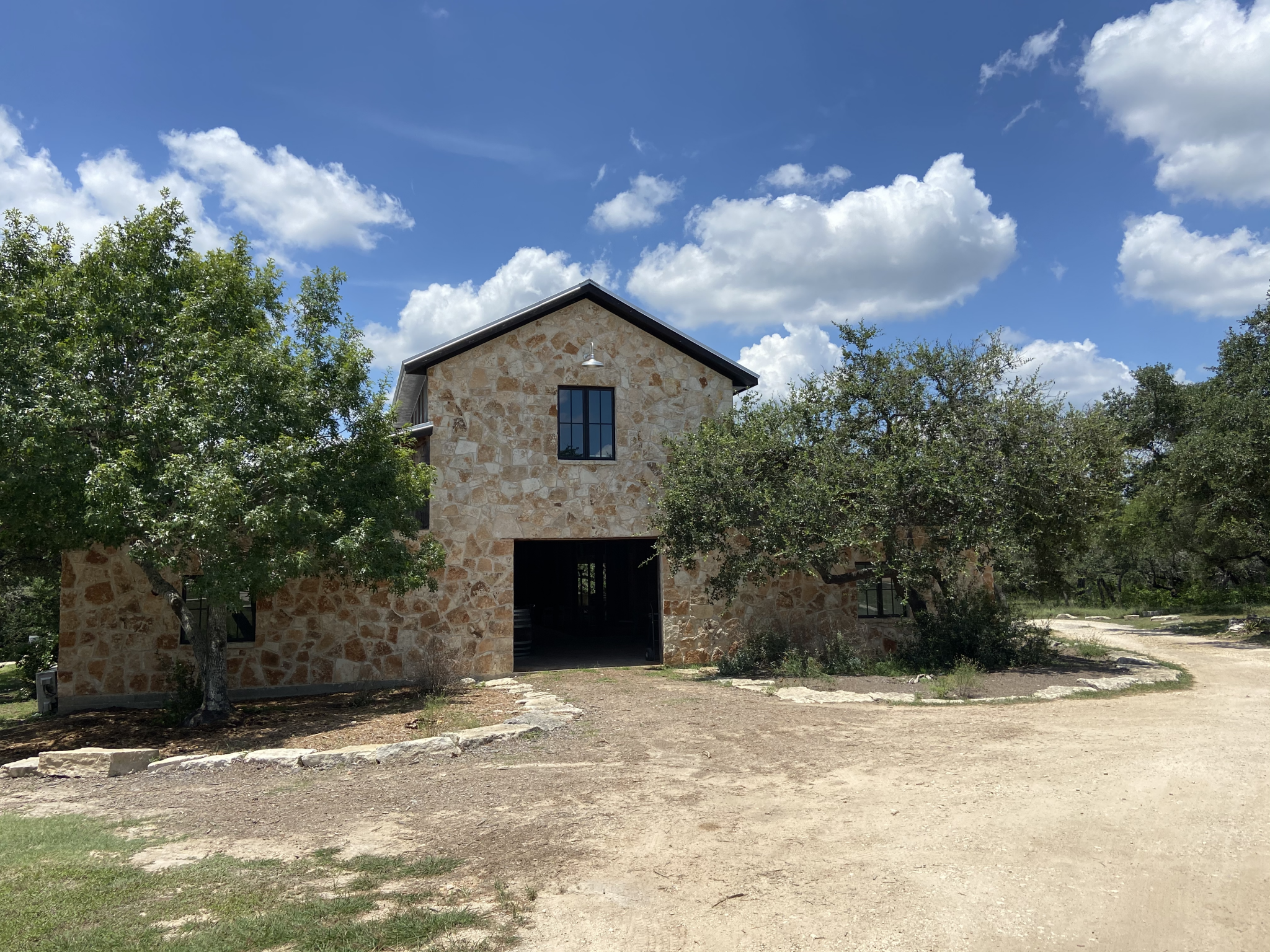 Back view of The Hall, image courtesy of Hill Country Alliance
Past Leadership Summits
For more than 10 years, the Hill Country Alliance has been convening partners for an annual summit. Click the button below to explore resources from past Leadership Summit events.