Regional and Academic Studies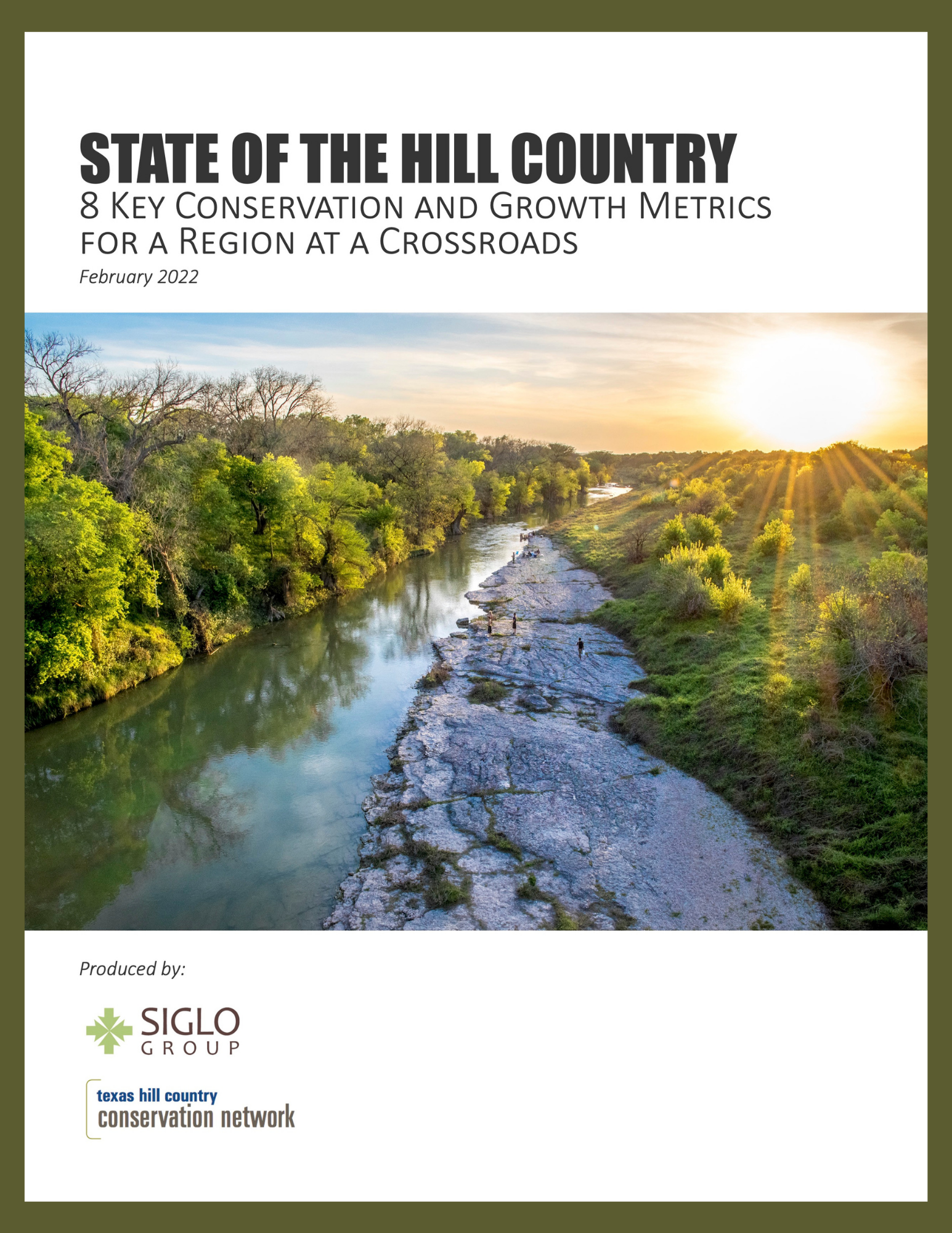 This report from the Texas Hill Country Conservation Network defines and calculates eight metrics for tracking trends related to changes in the natural resources of the Texas Hill Country.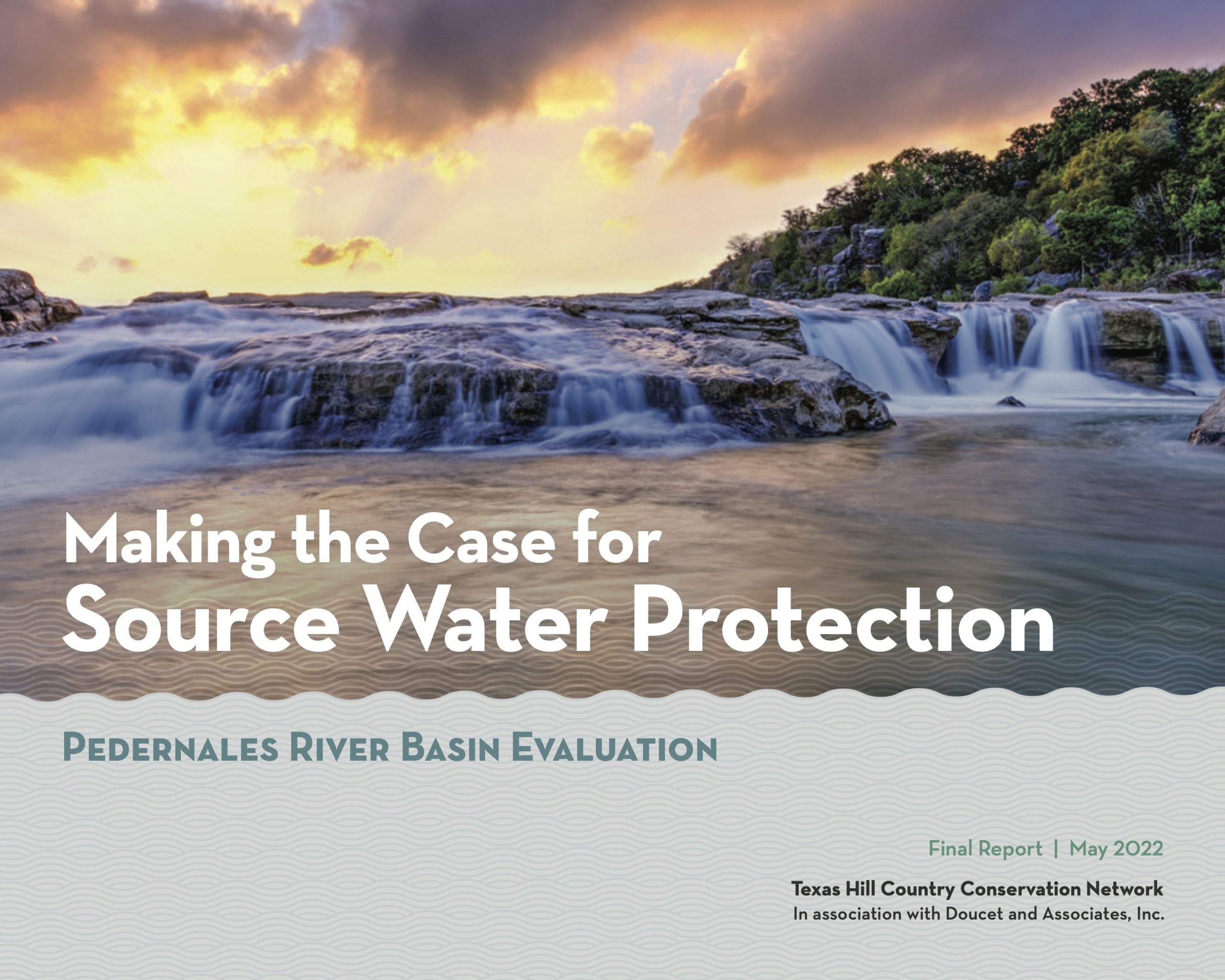 This case study presents multiple land conservation and source water protection programs, their successes and funding sources. Ultimately, the study suggests priority protection areas and a road map for implementing a successful source water protection program in the Pedernales River Basin.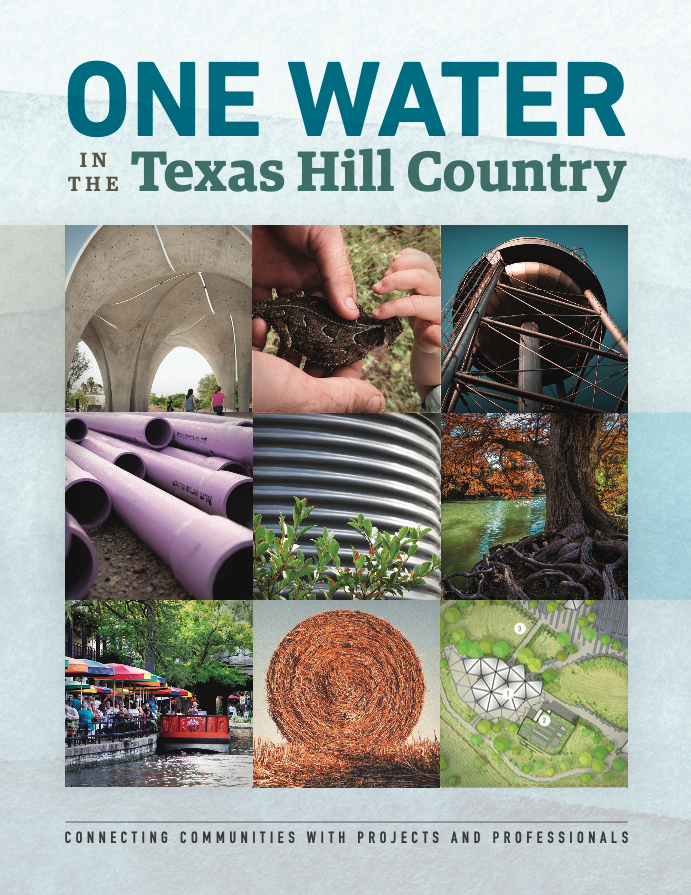 A joint project of Hill Country Alliance and the National Wildlife Federation, this guidebook is intended to connect Hill Country communities facing growth and increased demands for water with water professionals experienced with One Water strategies, planning, implementation, design and construction. This guidebook features 14 projects and professionals across the Hill Country, compiled through interviews with engineers, architects, planners and landscape designers to gain insight into the realities of One Water projects.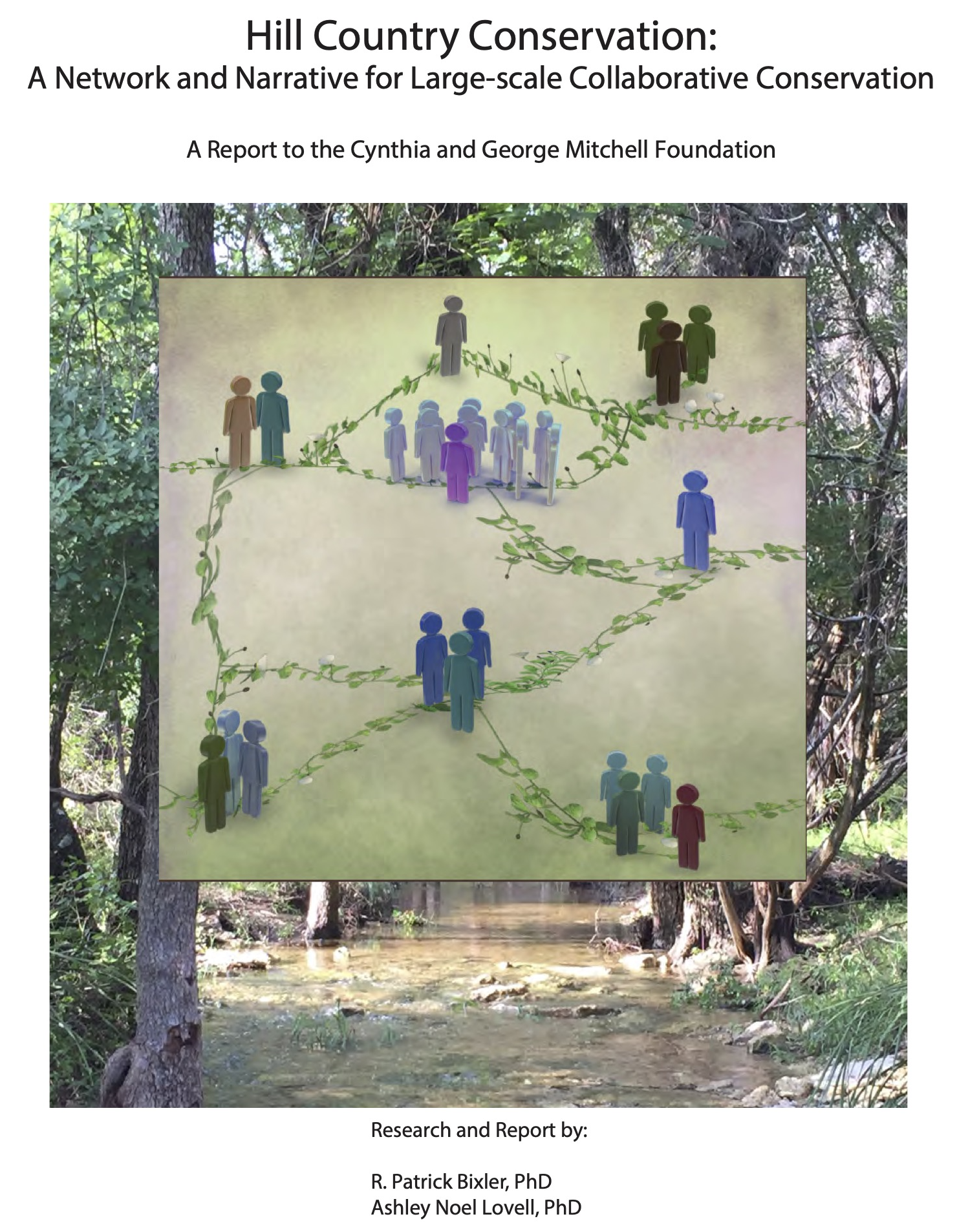 In 2016, The Network released this report describing the joint research and practitioner-based effort to understand the network and narrative that shapes Hill Country conservation opportunities and outcomes. From April 2015-July 2016, we collected and analyzed over 40 hours of interview data and developed an extensive database of information in an attempt to better understand the organizations and agencies that work to make the Hill Country a socially and ecologically thriving landscape.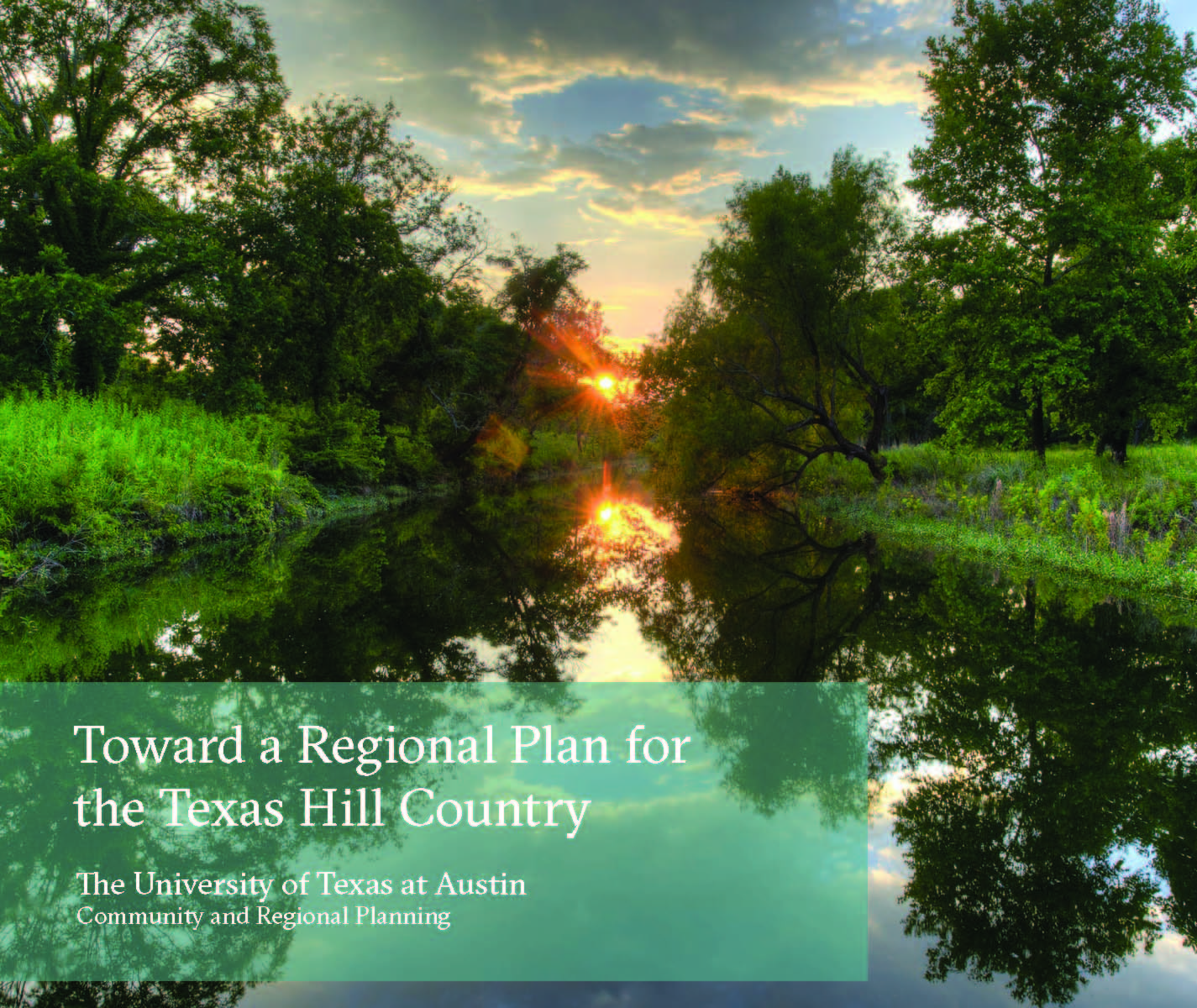 Report summarizing the findings and recommendations of the Hill Country Studio convened by The University of Texas School of Architecture (UTSOA) to outline strategies that might be used to protect the region's extraordinary economic and natural resources.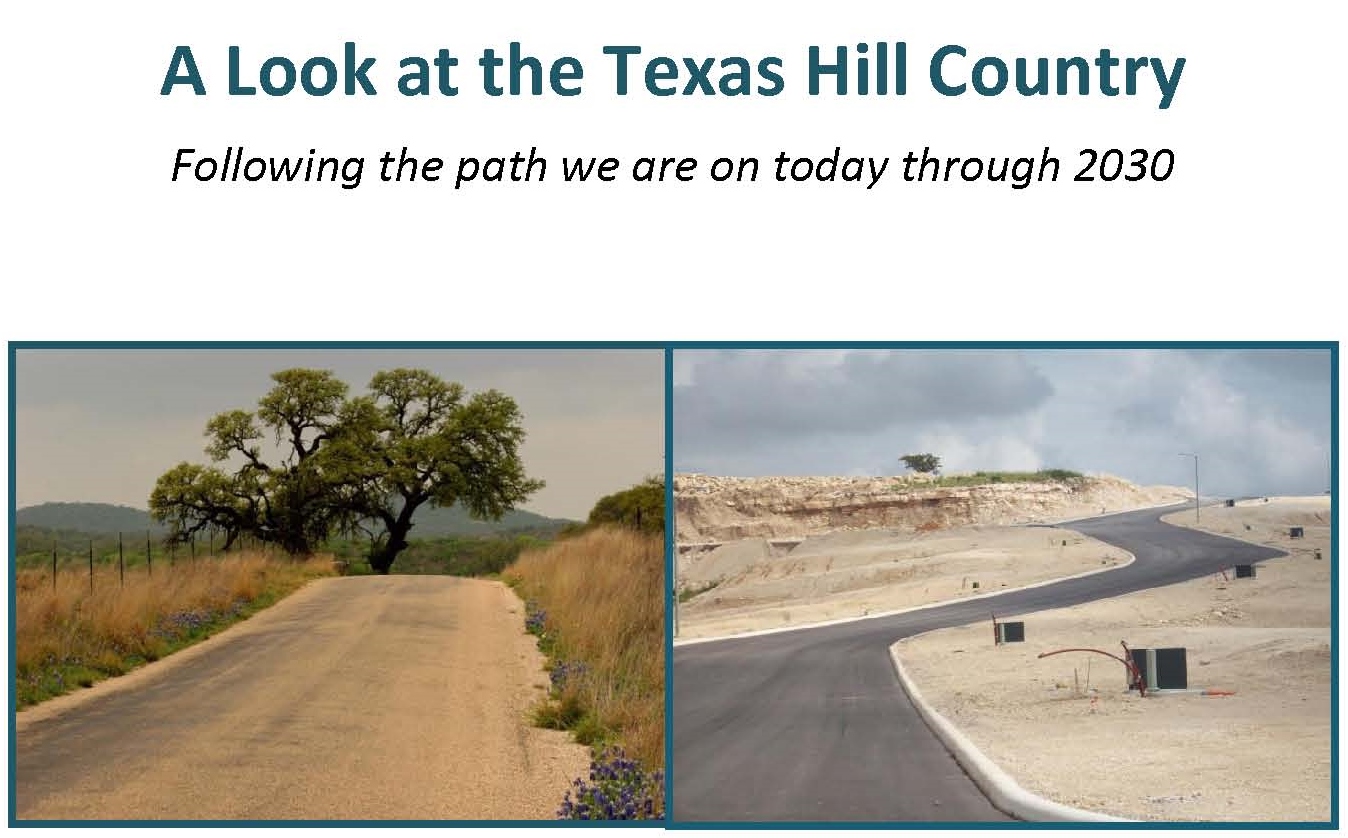 In 2010 HCA published the 20-Year Growth Scenario to educate stake holders in Texas and the Hill Country about what this 17-county Central Texas region will look like in 2030 (given the assumption that the population will grow at the projected rate of growth and no new authority is granted for managing the growth).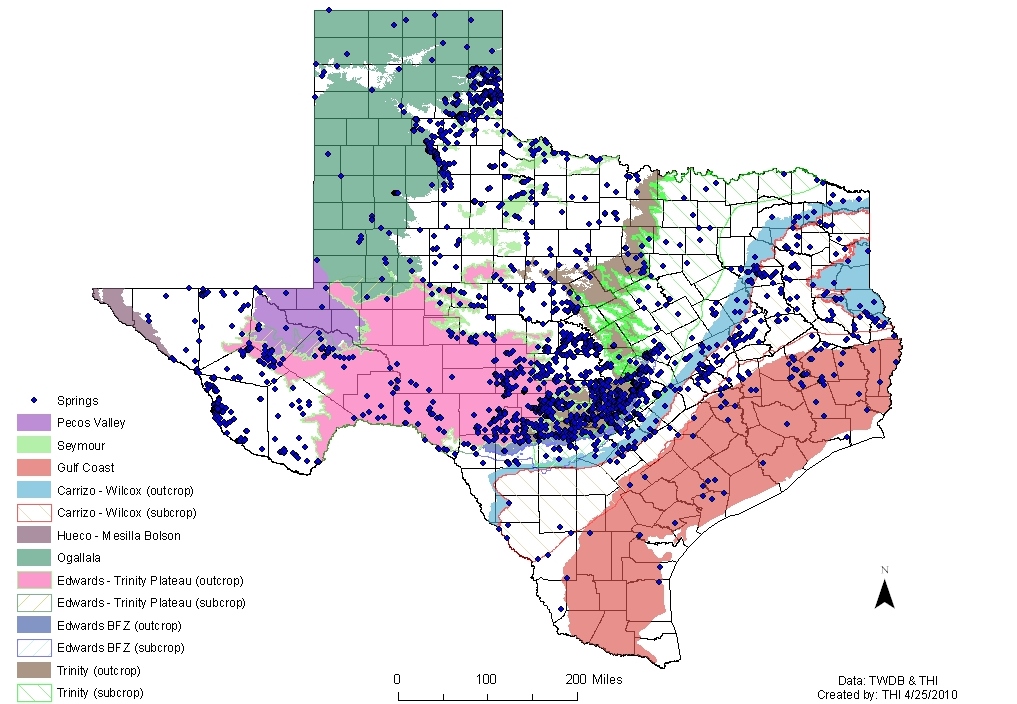 HCA Country Alliance partners with Texas State University, GIS class 4427, to study hydrology, geography and land use issues in the Texas Hill Country.