Legislature and Regulation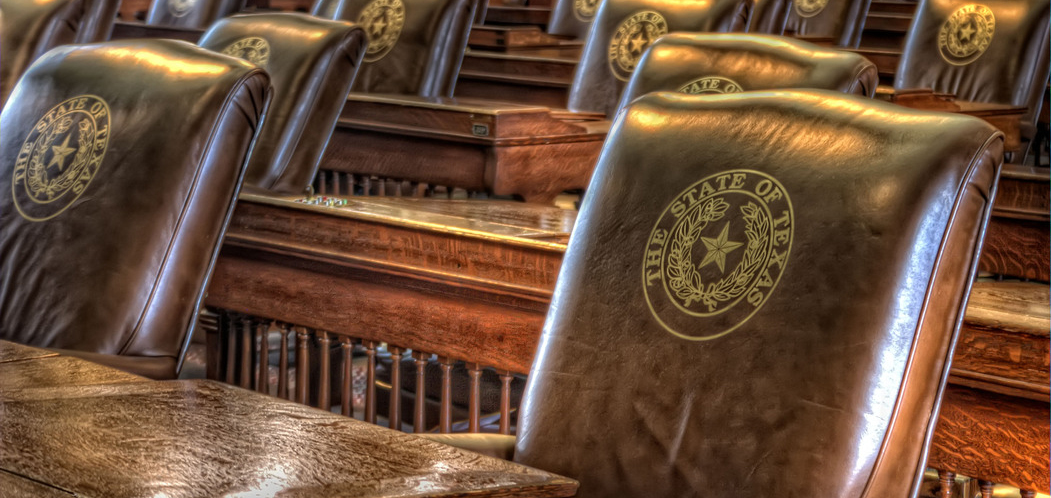 The Process and How to Participate
In Texas we have a part-time legislative system. Our State Legislature meets every other year for 140 days in Austin. The 86th Session ran January 8, 2019 through May 27, 2019. The 87th Session will take place January 12, 2021 through May 27, 2021. By the filing deadline, any bill that has been approved by their assigned Committees may be voted on by either chamber of the Legislature. The Governor has an option at the conclusion of each regular session to call a special 30 day session to resolve specific agenda items.
The Hill Country Alliance is working with countless partners to track, inform, and respond to issues as they come up during the 87th Texas Legislative Session. This is far from an exhaustive list of the bills that could have a very real impact—positive or negative—on the Hill Country. As bills move through the legislative process, things can change quickly. If you are particularly interested in a bill, legislator, or subject area, the best way to stay informed is to sign up for email alerts via the Texas Legislature Online (you can sign up for alerts on a specific bill, legislator, committee, etc.).
Good Bills for the Hill Country
These bills would help advance the conservation of our natural resources, rural working ranchlands, economic prosperity, and quality of life in the Texas Hill Country:
Water
HB 2350, Zwiener. Would provide financial assistance to political subdivisions from the Texas Water Development Board for nature-based water quality enhancement projects. This bill would allow state revolving fund established to finance water projects to be used to provide financial assistance for nature-based infrastructure that will improve water quality in the political subdivision where the project is located, including the acquisition of real property and the use of nature-based water treatment technologies.
HB 2652, Larson. Establishes a groundwater and surface water advisory board to study challenges related to groundwater and surface water interactions and to make policy recommendations.
HB 2716, King. This bill would restore TPWD's authority to contest water rights and TCEQ permits, including treated wastewater discharge permits.
HB 2851, Lucio III. This bill requires the TWDB to determine the "modeled sustainable groundwater pumping" of aquifers and for GCDs to consider this volume when adopting desired future conditions.
HB 3619, Bowers. This bill requires a groundwater conservation district to consider impacts to registered, exempt wells when evaluating permits.
HB 4146, King and companion bill SB 1747, Zaffarini: Bans the direct discharge of treated wastewater effluent into pristine streams. Explore more reasons to support this bill in this flyer and on this list of talking points.
HB 4618, Zwiener. Improves the Hays Trinity Groundwater Conservation District's ability to measure water use, protect water quality, clarifies the definition of a Connection Fee, and gives the District the authorization and ability to shift the District's funding from a growth or development-based connection fee system to a production rate system. It also updates how Director terms shall be staggered following census. Learn more in this FAQ document "How HB 4618 Affects People in the Hays Trinity Groundwater Conservation District."
Eminent Domain Reform
HB 901, Burns. This is a good bill that brings forward much of what Senator Kolkhorst passed in the Senate last session. The bill addresses fair market value offer; notice of Landowner Bill of Rights and a list of required easement terms.
HB 448, Bailes. This bill allows property owners to file complaints of alleged misconduct against certain entities regulated by the Texas Railroad Commission; providing a civil penalty.
HB 2041, Leman. This bill states that a condemning entity shall disclose to the property owner any and all existing appraisal reports, produced or acquired, relating specifically to the owner's property at least 3 days before a special commissioners' hearing.
HB 2044, Leman. Relating to establishing actual progress for the purpose of determining the right to repurchase real property from a condemning entity.
HB 3883 Biedermann. Would empower county governments in the Hill Country to regulate some aspects of new development, if voters in the County consent.
Night Skies
HB 298, Zwiener: Allows cities to regulate outdoor lighting in their extra-territorial jurisdictions (ETJs), if they have applied for a Dark Sky Community designation from the International Dark-Sky Association. [Passed out of Urban Affairs Committee]
SB 1090, Buckingham: Ensures that cities can adopt outdoor lighting ordinances after a 2019 law made it unclear whether cities could were authorized to do so.
Other Relevant Hill Country & Natural Resource Bills
Aggregates and Concrete Batch Plants: HB 1912, Wilson, and companion bill SB 1209, Schwertner: Introduces important reforms to the APO permitting process, including requirements for air quality monitoring, water conservation, safe road access, reclamation, and best practices for noise, lighting, and blasting.
County Authority: HB 3883, Biedermann. Would empower county governments in the Hill Country to regulate some aspects of new development, if voters in the County consent. [THIS BILL FAILED TO PASS OUT OF COMMITTEE, BY A VOTE OF 5-4]
Scenic Beauty and Billboards: HB 1512, Zwiener: Gives certain counties the ability to regulate new billboards on farm-to-market and ranch-to-market roads. [Referred to Transportation Committee]
Bills of Concern for the Hill Country:
These bills could limit Hill Country communities in ways detrimental to thoughtful growth and natural resource preservation:
Water
HB 3746, Kuempel. Restricts a city's ability to require that water & sewer facilities built in the city's ETJ be designed & constructed in compliance with the city's standards. Certain water & sewer facilities in city's ETJ would only subject to PUC's design & construction standards.
Eminent Domain Reform
HB 2730, Deshotel. This bill is a modified version of HB 902 crafted by industry. It is not a step forward for landowners.
The Texas Hill Country Region
"All previous settlers of this region learned how the land and its resources, particularly water, could only support so many people, a certain quantity of livestock or a particular industry before its quality and quantity would be impacted. For all who choose the Hill Country as their home, an opportunity exists to accommodate existing needs without compromising the ability of future populations to meet their needs." ~ Milan Michalec, HCA President 2013
The Hill Country Alliance (HCA) strives to serve as the "go-to" resource on issues related to the Texas Hill Country. Our region is blessed with a unique economy dependent on the charm and character of our towns, allure of our water features, beauty of our hills and landscapes and the generations of people who care for our heritage ranchlands. HCA strives to build support for sensible strategies to deal with tremendous amount of growth pushing away from Austin and San Antonio, in a way that protects our valuable and fragile natural resources for future generations.
The 2019 86th Texas Legislature session is over! Click here to check out our archive of the 2019 session.
Read the HCA 2018 Response to the House Natural Committee's Current Interim Charges
Read about HCA Policy Priorities for the Texas Hill Country
Previous Sessions: 2009 Texas Legislature | 2011 Texas Legislature | 2013 Texas Legislature | 2015 Texas Legislature | 2017 Texas Legislature | 2019 Texas Legislature
Resources
Read about HCA Policy Priorities for the Texas Hill Country
Legislative News Resources:
While we update our website regularly with Hill Country specific information, Texas Tribune Online is an extremely valuable resource for up to the minute news from the Leg.
The Texas Tribune also has excellent data resources to help you learn more including a directory of elected officials, super PACs, campaign finance sources, explore more on your own at Texas Tribune Data.
Hill Country Alliance Constituent Survey:
HCA conducted a survey of Hill Country constituents in the fall of 2014. Fifty-three percent of the respondents identified themselves as rural, 25% as suburban, and 22% as urban residents.
According to this survey, the two most pressing issues threatening the Hill Country are depleted groundwater resources (81% response) and the threat from unregulated development (66% response).
Respondents supported the use of regulations to limit damage to shared natural resources. A significant majority of respondents (77%) identified with the phrase "Private property rights should be accompanied by government regulations necessary to protect the natural resources of the Hill Country."
Most respondents support regulations to protect the environment at the local level. In fact, a strong majority of respondents (64%) believe that counties should have the authority to regulate incompatible land use, development density, construction in environmentally sensitive areas, scenic beauty, and water quality.
A strong majority of respondents were willing to pay for long-term conservation goals. Seventy-seven percent of respondents were willing to pay for long-term protection of groundwater resources. Also, the survey revealed a willingness to pay for the creation of new, publicly accessible open spaces (55%) and the permanent protection of private lands (48%).
Recent Legislature and Regulation News
Beneath the U.S. High Plains, a substantial underground reservoir stretches from the Texas Panhandle to South Dakota, providing drinking water for more than 2 million people and supplying the irrigation for dozens of valued crops across eight states, which account for...
read more