The Hill Country Alliance relies on a core group of expert volunteers to guide our work and inform our mission. Our Board of Directors is a prime example of the breadth of expertise that we rely on. They are landowners, community leaders, business owners, elected officials, experts in their fields and champions for the Hill Country.
The HCA Board of Directors bring passion, knowledge, and direction to everything HCA does as an organization. We strive to represent the full diversity of the Hill Country with our board and are particularly interested in adding board members that come from the rural portions of our region or who represent a traditionally underserved community. Interested in joining our board? Email info@hillcountryalliance.org for details and to apply.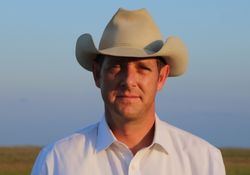 David Yeates, President
Comal County
David Yeates served for seven years as Chief Executive Officer of Texas Wildlife Association, a statewide organization with approximately 10,000 members. TWA focuses on natural resource education, hunter recruitment and retention, while maintaining a robust advocacy presence at the Texas Capitol. Before his time at TWA and since, he has worked in community banking around the state and presently in New Braunfels.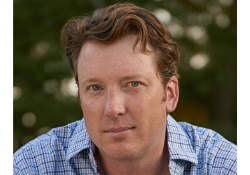 Ben Eldredge, Vice President
Kendall County
Ben is the Director of Land Stewardship & Civic Engagement at the Cibolo Nature Center & Farm in Boerne, Texas. He is also a founder of the local advocacy group Inspire Boerne, assisting concerned citizens with advocacy campaigns in the Boerne region. After working in conjunction with HCA over the years, he officially joined HCA's board in 2019.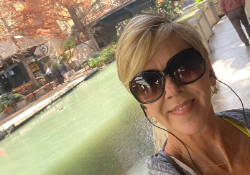 Michelle Whitwell Pokorny, Secretary
Bexar County
Michelle originally hails from La Salle County and a family ranch near Cotulla, where the Nueces flows after a good rain. She grew up appreciating the importance of water, the value of community, the resiliency of our Texas habitat and the wonder of a sky full of stars. She now enjoys a home on the San Antonio River and a place on the Guadalupe near Comfort. Michelle joined the HCA board in December of 2019.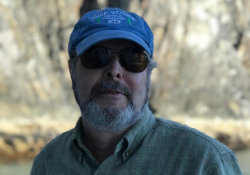 Jeff Harkinson, Treasurer
Blanco County
Jeff Harkinson is President of Harkinson Investment Corporation, a Dallas-based commercial real estate investment firm. Previously, he worked ten years in city management as an assistant in Dallas and Mesquite, Texas and later as a Director with the North Central Texas Council of Governments, the regional planning agency for the 16-county North Central Texas area. Jeff joined the HCA Board in 2020.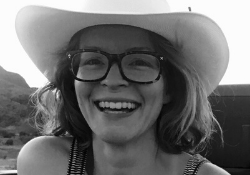 Vanessa Puig-Williams
Travis County
Vanessa Puig-Williams is an attorney and the Director of the Texas Water Program at the Environmental Defense Fund. She also serves as a board member of the Wimberley Valley Watershed Association. She joined the HCA board in 2017.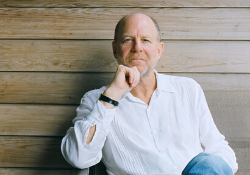 Ted Flato
Bexar County
Ted is a founding partner of Lake|Flato, an architecture firm based on the desire to build in partnership with the land. He was born and raised in Corpus Christi, having received his BS in Architecture from Stanford University. Ted has garnered a reputation for crafting straight- forward, regional designs that leverage each unique site to connect people to the natural environment.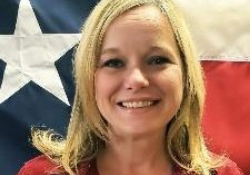 Rebeca Gibson
Bandera County
Rebeca Gibson is the Mayor Pro Tem of Bandera, Texas. She joined the HCA board in 2020.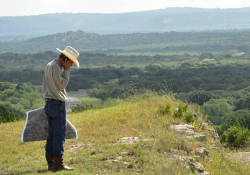 Bill Neiman
Kimble County
Bill is the founder and president of Native American Seed. Bill also serves as the president of Clear View Alliance in an effort to advocate for the need of extreme care in the placement of high voltage transmission lines being built across the western Hill Country region. Bill has been a member of the HCA board since 2010.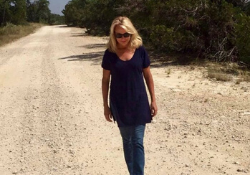 Kathleen Tobin Krueger
Comal County
Kathleen, former Mayor Pro-tem of New Braunfels, grew up on the Bandera County ranch her parents founded in 1947. Kathleen now makes her home on the Guadalupe River in Comal County with her husband, former U.S. Senator and Ambassador Bob Krueger, and their three children. She recently joined the staff of Hope Hospice in New Braunfels. Kathleen has been on the HCA board since 2011.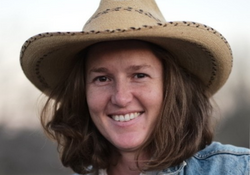 Julie Lewey
Uvalde County
Julie Lewey is a 7th-generation Texan and lifelong river steward. She grew up on the banks of the Nueces River under the tutelage of a renowned conservation leader. She's privileged to carry on the family legacy and efforts to protect and preserve Texas' rivers. She joined the HCA Board in 2022.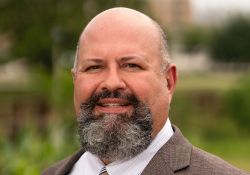 Roel Lopez, Ph.D.
Bexar County
Dr. Roel Lopez is Director of the Texas A&M Natural Resources Institute and Department Head for the Department of Rangeland, Wildlife, and Fisheries Management at Texas A&M University. He has over 25 years of natural resource and land management experience with academia, federal and state agencies, and private industry. His research focuses on endangered and fragmented wildlife populations, sustainability of military lands, and rural land trends and demographics.
Dr. Leo Tynan, M.D.
Gillespie County
Community physician at the Fredericksburg Clinic, Dr. Tynan is an avid naturalist. He loves the outdoors, especially hiking and birding, and in particular, falconry. In addition to his professional commitments, Dr. Tynan serves on the Board of Last Chance Forever, a rehabilitation facility for birds of prey. Leo joined HCA's board in 2010.
Former Board Members
These Hill Country champions shaped the Hill Country Alliance into the organization we are today. Looking for one of our past board members? Click the above photo or link to see an archive of our former board members.