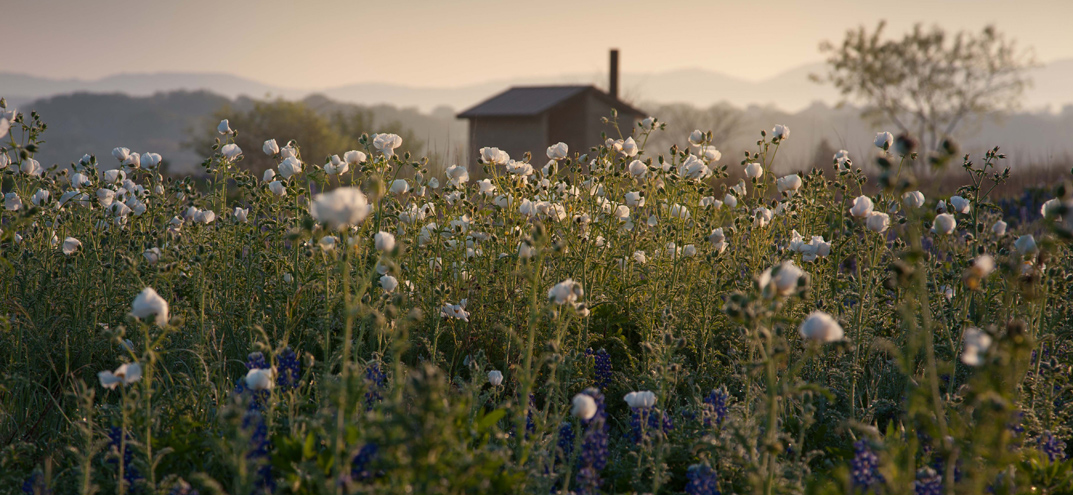 Regional Planning
The natural treasures, peaceful ranchlands and cultural heritage of our unique region are vulnerable to rapid, unplanned growth. Regional planning offers the opportunity to determine the needs and desires of current residents and develop plans for the future that help protect many of the qualities that make the Hill Country such a desirable place to live — open space, adequate clean water supplies and scenic vistas.
In Texas, regional planning is especially challenging because of strict limits on land use authority. In practice, the absence of many of the "teeth" that allow regional plans to materially affect development can limit the effectiveness of voluntary efforts. However, through ongoing efforts to work together, stakeholders in the Hill Country are building relationships and articulating a vision for the future of our region that protects the scenic beauty and cultural heritage of our land while encouraging sustainable growth.
Key findings of HCA's 2030 Report reveal that dramatic change for the Hill Country starts with population growth: from 2.2 million people in 2000 to 4.3 million in 2030. Planning for this growth is essential if we are to protect our quality of life and the unique character of the Hill Country.
Envision Central Texas and the Regional Water Quality Protection Plan are examples of existing planning projects reflecting broad citizen support. Envision Central Texas encourages population density in urban centers and along growth corridors, leaving more ecologically valuable and sensitive lands — including farms and ranches — undisturbed. The Regional Water Quality Protection Plan emphasizes the scientific necessity of limiting impervious cover, describes the importance of preserving water quality and introduces the concept of transfer of development rights, in which the owner's right to development becomes a commodity for sale or trade to others.
To ensure protection of our existing quality of life, the Hill Country needs a comprehensive approach to planning that considers infrastructure, conservation, agriculture, economic development and environmental resource protection together.
Hill Country County Comprehensive Plans
Economics of Sound Planning
The case for planning and conservation in the Texas Hill Country is clear when we think about water resources, scenic beauty and quality of life. However, since economic benefits are often used to argue for growth at all costs, it is also important to analyze the economic value of conservation activities and existing natural landscapes. Measuring the economic benefits of thoughtful growth and conservation policies can be challenging — how does one measure the dollar value of a clear creek or a nearby network of hiking trails? We also seek to find a rightful place for economics within a larger conversation about what we value in our communities. The studies found on this page take a look at variety of related topics such as the value of parks, the cost of infrastructure, the economic effects of tourism and how investing in land conservation pays off.
Some key findings from existing studies on planning economics include:
The amount of property tax revenue from residential sprawl is not enough to cover the costs associated with new infrastructure. This means that current taxpayers subsidize new development.
For every dollar Bandera County receives in taxes from farm and agricultural lands, it spends $0.26 to service the same area. Yet, in residential areas, the county spends $1.10 in services on every dollar received in taxes.
For every dollar put into parks by the LCRA and Travis County, $16.80 was returned in benefit.
While most other states allow counties to collect fees from developers to help offset the cost of new development, Texas does not.
Texas leads the nation in loss of prime agricultural farmland to development.
The real estate market consistently demonstrates that many people are willing to pay a more for property located close to parks and open space areas. The higher value of these residences means that their owners pay higher property taxes. In effect, this represents a "capitalization" of parkland into increased property values for proximate landowners.
Conservation-oriented areas show higher appreciation in property values.
Residents value undeveloped lands primarily for their wildlife habitat and water quality protection.
In 2008, visitors to state parks from outside Texas added $15.7 million to the gross state product.
​
Recent Regional Planning News
This November, Texas voters approved Prop 14– the Centennial Parks Conservation Fund– with 76% of the vote. This $1 billion fund will enable the Texas Parks and Wildlife Department to buy land to create dozens of new state parks. But on top of that historic win for...
read more