A year after Memorial Day floods, Central Texas still picking up the pieces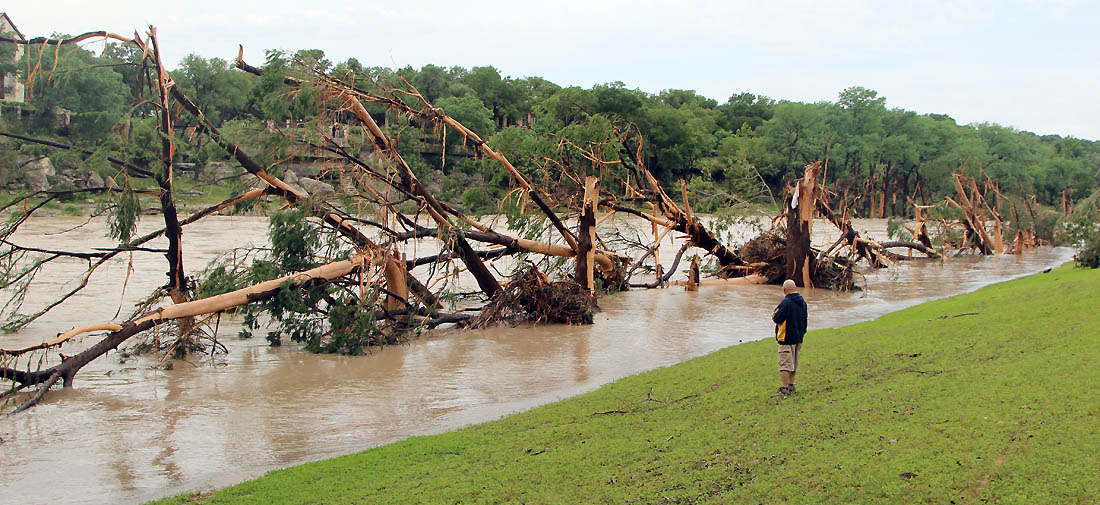 Homes destroyed. Lives stolen. Over Memorial Day weekend a year ago in Central Texas, disaster struck.
On May 23, 2015, geologic factors, along with already-saturated ground, combined to produce a record-setting flash flood after heavy rain fell upstream of Wimberley in southern Blanco County.
"We got so much rainfall in May, it just kind of set the stage," said Nick Hampshire, a meteorologist with the National Weather Service. "It couldn't take anything. Everything that fell basically ran off, so you got 9 to 13 inches in four to six hours. It was just so much water." …Read more from Statesman.com
Learn more about flood recovery and prevention in Central Texas:
Video: Blanco River – Riparian Recovery