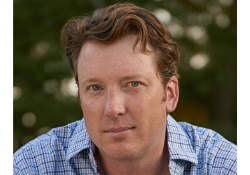 Ben came to the Texas Hill Country to manage his family's ranch in 2003 and has since become a jack of all trades in the conservation community. Ben works primarily as the Director of Land Stewardship & Civic Engagement at the Cibolo Nature Center & Farm in Boerne, Texas. There, he has worked to create and sustain land stewardship efforts, sustainable living, organic agriculture and citizen science programs. He has also had the opportunity to facilitate Monarch butterfly education state-wide through a collaboration with the Monarch Joint Venture and dedicated volunteers. In addition to promoting native prairie restoration, Ben is an advocate for Holistic Planned Grazing, Restoration Agriculture, and other regenerative food production strategies that benefit agricultural producers, wildlife, water quality and human well-being.
Inspired by the birth of his daughter, Olivia, Ben helped to found the Cibolo Nature School for children ages 3 – 5, which will soon provide training for early childhood educators. Ben also became a founder of the local advocacy group Inspire Boerne to promote Low Impact Development, Dark Sky Lighting, protection of natural resources, and to ensure that citizens have a voice in their local government in response to unbridled development threatening the Boerne region.
In addition to serving on the board and committees of the Hill Country Alliance, Ben currently serves on the city of Boerne's Unified Development Code Committee and is on the Board of Directors of the Cow Creek Groundwater Conservation District.