Michelle Whitwell Pokorny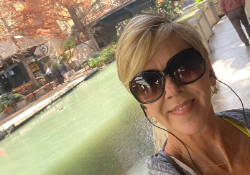 Michelle is a native Texan and Aggie who recently returned "home". Born and raised on her family's La Salle County cattle ranch near Cotulla, Texas, she grew up appreciating the importance of water, the value of community, the resiliency of our Texas habitat and the wonder of a sky full of stars.
Currently, Michelle makes her home on the San Antonio River, with regular visits to her family ranch where the Nueces flows. She began supporting HCA because our initiatives mirrored much that was important and endemic to her upbringing, and to help safeguard the unique resources of the Hill Country.
Michelle joined the HCA board in December of 2019.