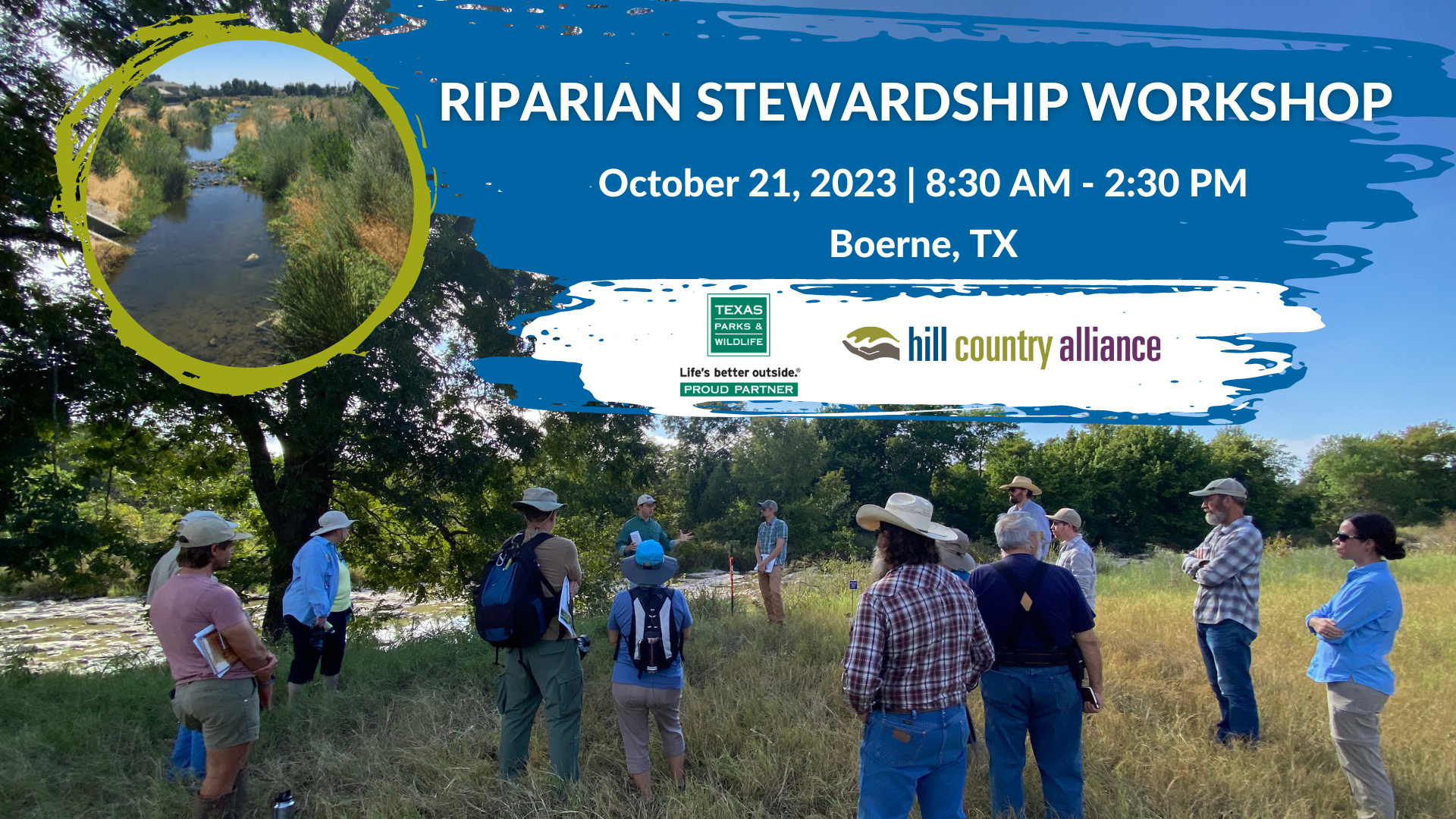 2023 – 2024 Riparian Stewardship Workshop Series in Boerne, TX
Join Hill Country Alliance and the Texas Parks and Wildlife Department for our three-part riparian series! This workshop series is tailored specifically to river- and creek-side landowners in the Hill Country and features Steve Nelle, who literally and figuratively wrote the book on stewarding Texas riparian areas! It's a great opportunity for local landowners to learn from topic experts on practices and hands-on skills that can help enhance and protect their properties and the river. This year's series will take place at a beautiful family ranch on the Guadalupe River in Boerne, TX. Please find details for parts 1-3 below.
Part 1 is coming up this fall on October 21st! In the morning, we will discuss riparian function, hydrology, stewardship, and best practices; in the afternoon, we'll head outside for a site visit along the Guadalupe River to demonstrate riparian concepts and identify vegetation. Follow this link to view a full agenda for the day.
Price for full workshop series: $25
Included with registration:
   – Classroom and in-the-field guidance from top experts in riparian stewardship in the state
   – Lunch, drinks, and snacks at workshops
   – A copy of Your Remarkable Riparian: Owner's Manual
   – Printed educational resources about riparian planting techniques, Grow Zones, riparian health, and more.
   – A field observation notebook
Workshop Series Dates & Descriptions: