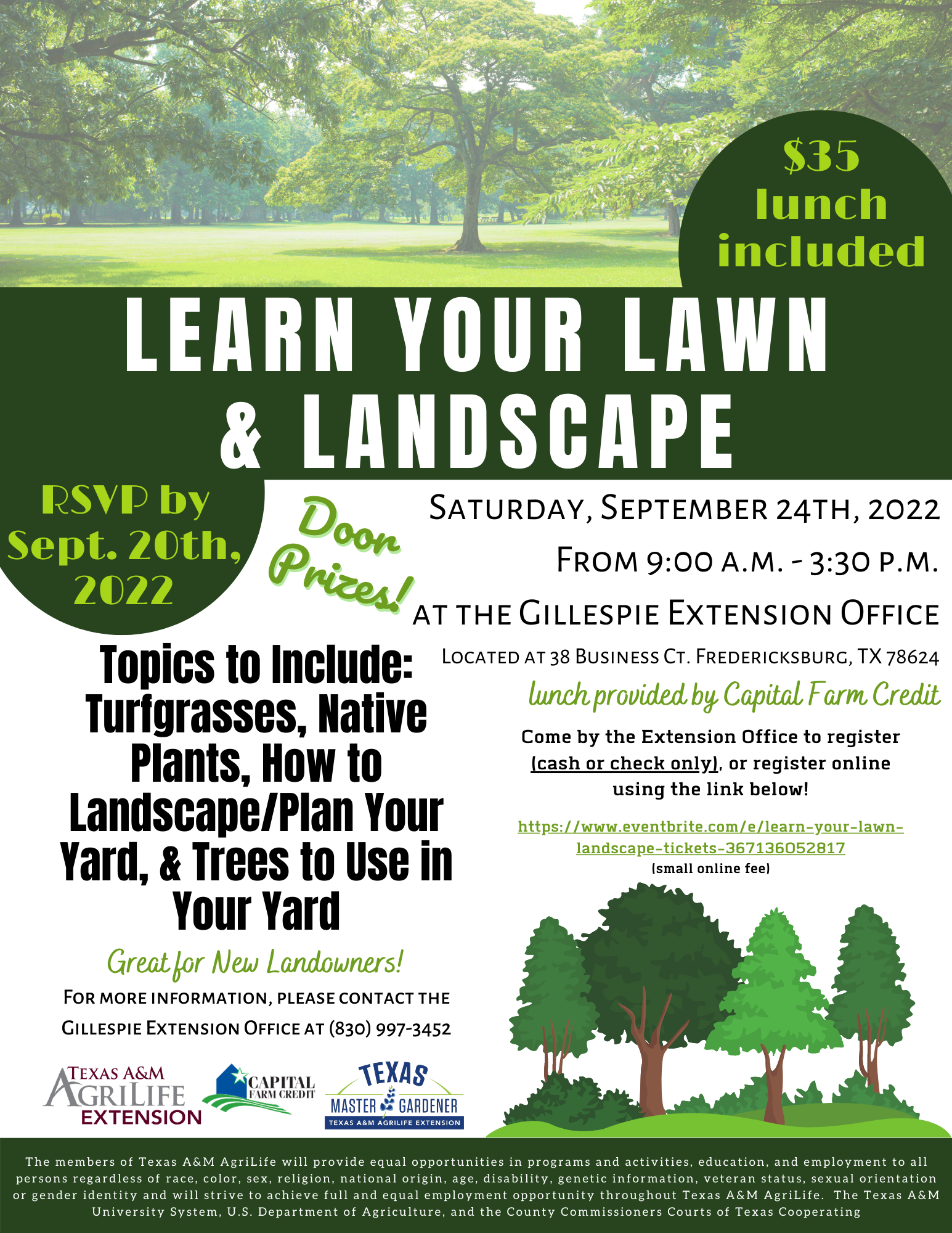 If you are looking at redoing your landscape, or are a new landowner in the area, you should attend the "Learn your Lawn and Landscape" program on Saturday, September 24th at the Gillespie County AgriLife Extension Office (38 Business Court, Fredericksburg). Extension Landscape Specialist Dr. Steve George will go over the basics of how to set-up and design a landscape. There will also be programs on turfgrass, native plants and tree selection and care in the Texas Hill Country. Lunch, sponsored by Capital Farm Credit, is included in the cost of the program.
Check-in will start at 8:30 am, with the program beginning at 9:00 am and going until 3:30 pm. Cost for this program is thirty-five dollars. Please register online at https://www.eventbrite.com/e/learn-your-lawn-landscape-tickets-367136052817, or come by the extension office and register in person. Cash or check is only accepted at the extension office, and there is a small fee for registering online. No pesticide applicator CEUS will be given as part of this program.   Questions can be directed to the Gillespie County Extension office at 830-997-3452 or Elizabeth.mcmahon@ag.tamu.edu .
Please RSVP by September 20th to guarantee your spot and lunch!