Johnson City – Christmas Through the Years in LBJ Country
December 8, 2018 @ 6:00 pm

-

9:00 pm
A National Park Service Celebration
Featuring Holiday Activities and Music by John Arthur Martinez
Contact:   Brian Vickers, 830-868-7128 ext. 233
JOHNSON CITY, TEXAS – Gather the family and come out to Lyndon B. Johnson National Historical Park to celebrate the holiday season at "Christmas Through the Years in LBJ Country" on Saturday, December 8, in Johnson City, Texas. Featuring the music of recording artist John Arthur Martinez and many family-friendly activities, the event will run from 6:00 to 9:00 pm, and will be free and open to the public. The event is part of Johnson City's annual Lights Spectacular celebration. It will take place outdoors at 200 Elm Street on the block where Lyndon Johnson grew up.
Christmas was a special time for President and Mrs. Johnson and their family. The National Park Service carries on the Johnson family's tradition by making this season special for locals and out-of-towners alike. Activities on December 8 will feature Christmas traditions from the 1860s through the 1960s—from the time of the president's grandparents to the years of Lyndon Johnson's presidency. Visitors can tour the president's lamp-lit boyhood home just across the street from the Pedernales Electric Cooperative headquarters, where thousands of lights will illuminate stately live oak trees. The park is delighted to host this event through a partnership with Friends of Lyndon B. Johnson National Historical Park.
Activities at the outdoor event on December 8 include:
country music and holiday songs with John Arthur Martinez from 6:30 to 8:30 pm.
an 1860s chuck wagon with cooking demonstrations, and cowboy Christmas stories and poetry.
hands-on late 1800s and early 1900s-era frontier Texas Christmas crafts for children.
screenings of the 1965 release of "A Charlie Brown Christmas" on an outdoor movie screen.
display of Model T Ford automobiles, like the one President Johnson's father drove around the Hill Country as a state legislator, often with young Lyndon accompanying him.
lamplight tours through President Johnson's boyhood home, decorated for a 1920s Christmas.
a Western National Parks Association sales area.
an exhibit on Congressman Lyndon Johnson making Lights Spectacular a future reality with the creation of the Pedernales Electric Cooperative.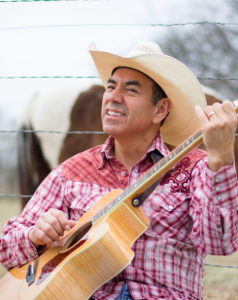 John Arthur Martinez is a country music artist from Marble Falls, Texas, who has played to audiences around the world. He acknowledges that he is fortunate to make a living from making music. "I write, record, and perform songs. And, in doing so, I bare my soul, meet new souls, and see the world," said Martinez. Join Martinez and his band as he sings his songs as well as holiday music. Please dress appropriately for this outdoor event.
In addition to December 8, President Johnson's boyhood home will be open for lamplight tours from 6:00 to 9:00 pm on the nights of November 24, and December 1, 7, and 15.
Lyndon B. Johnson National Historical Park is open seven days a week from 9:00 am to 5:00 pm. The park will be closed on Thanksgiving Day, December 25, and January 1. For more information call 830-868-7128 ext. 231 or 244, or visit www.nps.gov/lyjo and www.facebook.com/LBJohnsonNPS.
 More than 20,000 National Park Service employees care for America's 418 national parks and work with communities across the nation to help preserve local history and create close-to-home recreational opportunities. Visit us at www.nps.gov, on Facebook www.facebook.com/nationalparkservice, Twitter www.twitter.com/natlparkservice, and YouTube www.youtube.com/nationalparkservice.