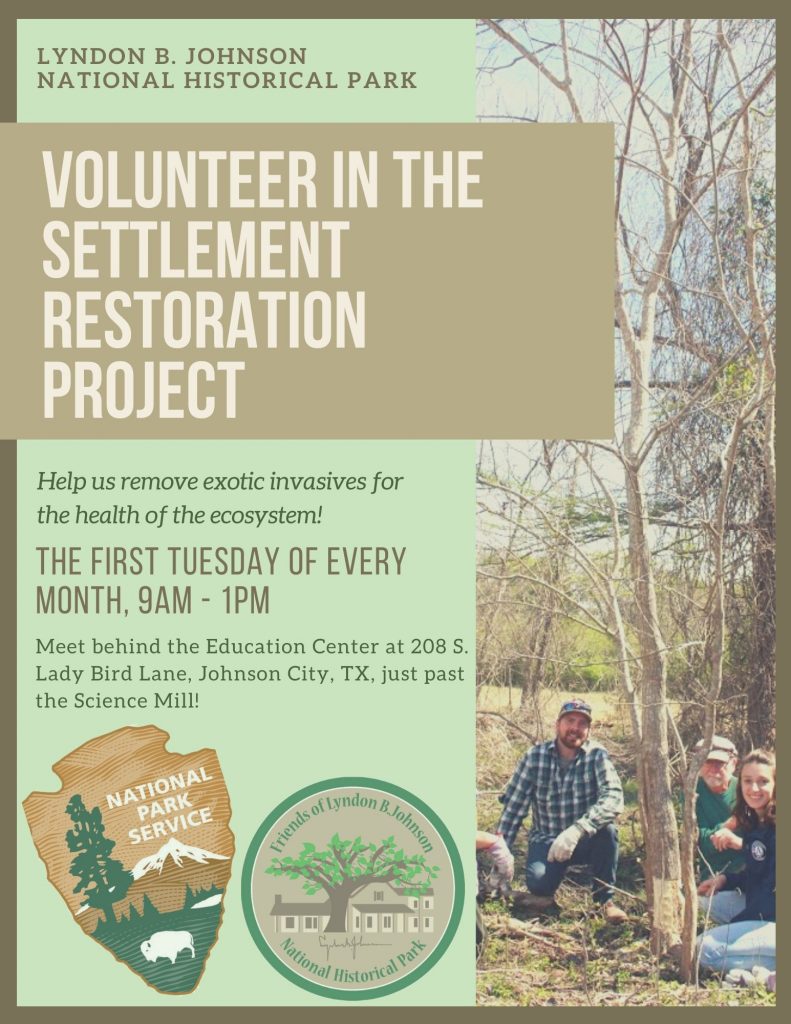 Learn what invasives are, how you can control them, and meet some awesome locals!
Meet behind the Education Center at 9 AM at 208 S. Lady Bird Lane, Johnson City TX – just pass the Science Mill.
Showing up later? No problem! Just cross over the bridge into the Settlement and take a left on the trail – you'll find us in the brush!