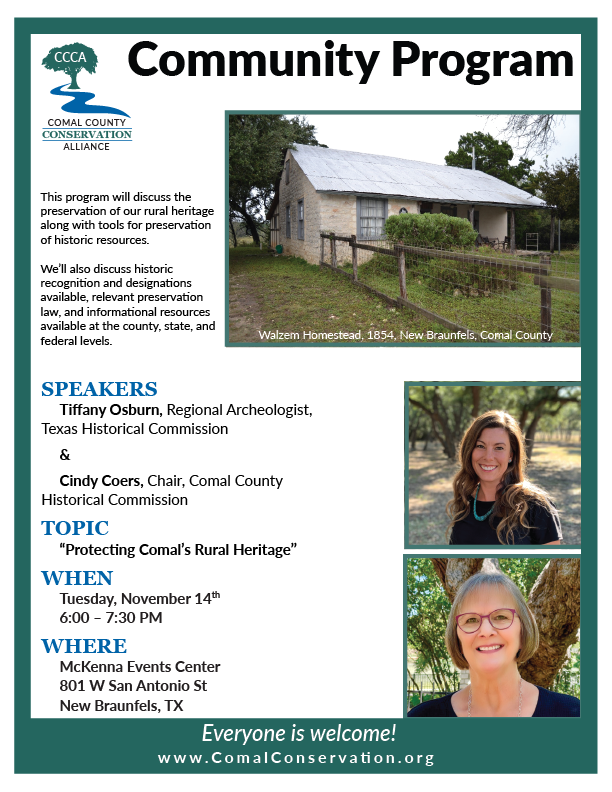 Comal County Conservation Alliance (CCCA) Community Program: "Protecting Comal's Rural Heritage"
Speakers:
Tiffany Osburn, Regional Archeologist with the Texas Historical Commission,  and
Cindy Coers, Chair of the Comal County Historical Commission
Program Description:
Comal County is experiencing rapid growth, development, and fragmentation of its rural lands.  These lands contain the remaining ranches, farmsteads, historic schools, and special places that have long defined Comal County's rural heritage; however, these same lands also play a critical role in supporting our watersheds, foodways, wildlife, and natural infrastructure.  This program will discuss the preservation of our rural heritage along with tools for preservation of historic resources. Our program will also highlight recent successes and ways that historic and archeological site preservation can complement natural resource and land conservation strategies to make significant strides towards protecting the rural heritage of Comal County.