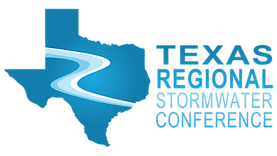 The 5th Annual Texas Regional Stormwater Conference will be held on March 28th, 2023 at the Civic Center in New Braunfels, Texas!
The Texas Regional Stormwater Conference is designed to train attendees on proper stormwater management for construction activities, municipal operations, stormwater system maintenance, and other stormwater/MS4 topics as applicable.
Click here to learn more and register.
About the Central Texas Stormwater Coalition:
The Central Texas Stormwater Coalition (CTSC) is comprised of MS4 program managers from the Central Texas cities of San Marcos, and New Braunfels, as well as Texas State University.
This collaborative group was formed with the intent to combine efforts, share experiences, and provide support in an effort to improve each entity's MS4 program and meet program goals for compliance with state and federal regulations.