Online – Highway Expansions: Why are We Still Doing These Projects??
September 21, 2021 @ 6:00 pm

-

8:00 pm

Free
Our September general meeting will be a panel discussion featuring:
Harrison Humphreys (Transportation Policy Advocate, Air Alliance Houston)
Jay Blazek Crossley (Executive Director, FarmAndCity.org)
Michael Moritz (ConnectGen, and native of San Antonio)
For Texans, 
transportation is our largest source of greenhouse gas emissions
. Reducing emissions associated with building and maintaining roads, and driving our cars and trucks, is one of our greatest and most urgent environmental responsibilities. In the ways we have built our communities and transportation systems, Americans have created a 
dependence
 upon cars and roads, much more than most people on the planet. 
And Texans live some of the most environmentally damaging lifestyles in America
.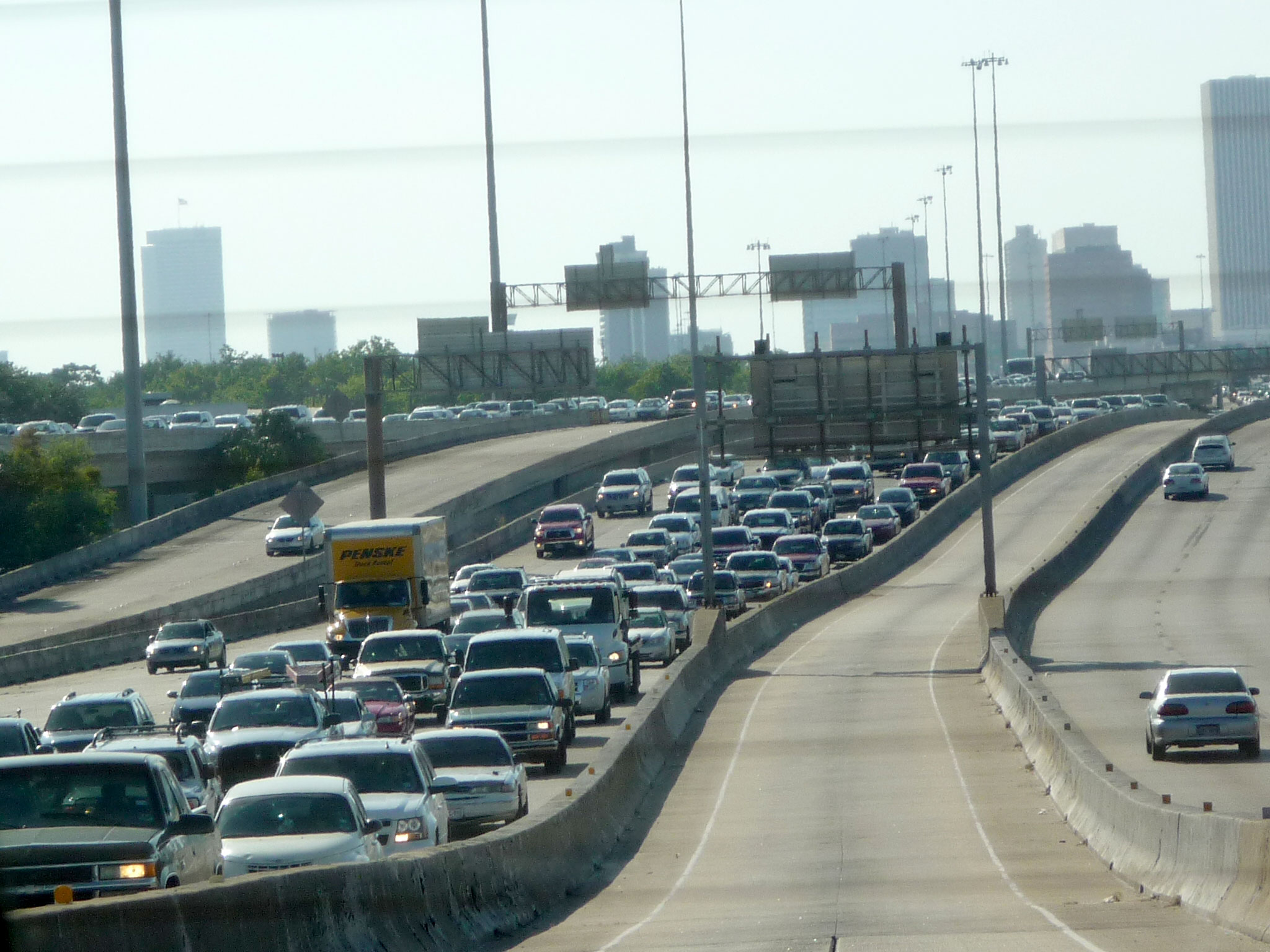 "I-10 Katy Freeway from the HOV Lane." by Saturne is licensed with CC BY-SA 2.0. View a copy of this license
Texas' transportation planning has failed its people, with high rates of traffic deaths, unhealthy air, inequitable distribution of costs and benefits, and lots of greenhouse gas emissions.  Of the 25 largest metros in the nation, 
San Antonians
 have one of the highest average per capita vehicle miles traveled (VMT). Just think how many miles you must drive to get to work, visit friends, shop, etc. – warming the planet while we do it! A movement is growing across the state, to reform our transportation policies, spending, and planning system. Grassroots groups and non-profits are working against freeway widening projects in Houston, Austin, Dallas, El Paso, and across the state and the nation and beyond, toward a more sustainable, equitable future for all. Our panel will address these and related issues, with plenty of time for questions and discussion.
RSVP for this event here!