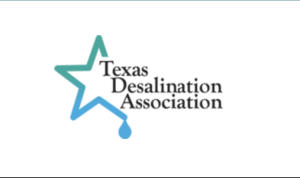 Program Details & Registration Coming Soon!
The annual conference brings together a diverse group of municipalities, water suppliers, engineers, regulators and legislators with industry professionals to discuss how to implement desal in Texas.
Introducing a new feature of Texas Desal 2022! We invite registered Sponsors & Exhibitors to submit an abstract to present an interactive Tech Talk / Hands-On Demonstration to Conference attendees.  Engage with Participants as you highlight your company's products and services with a 15-minute presentation and/or hands-on demonstration to small groups. You may bring props or equipment as well.
Key Dates & Information:
·         July 22nd | deadline to submit an Abstract
·         August 22nd | presentation materials due (PPT, poster, handouts,
etc.) if applicable (not required)
·         A table and chairs only will be provided.  Bring your own display
equipment (laptop/screen/etc.) and/or handouts