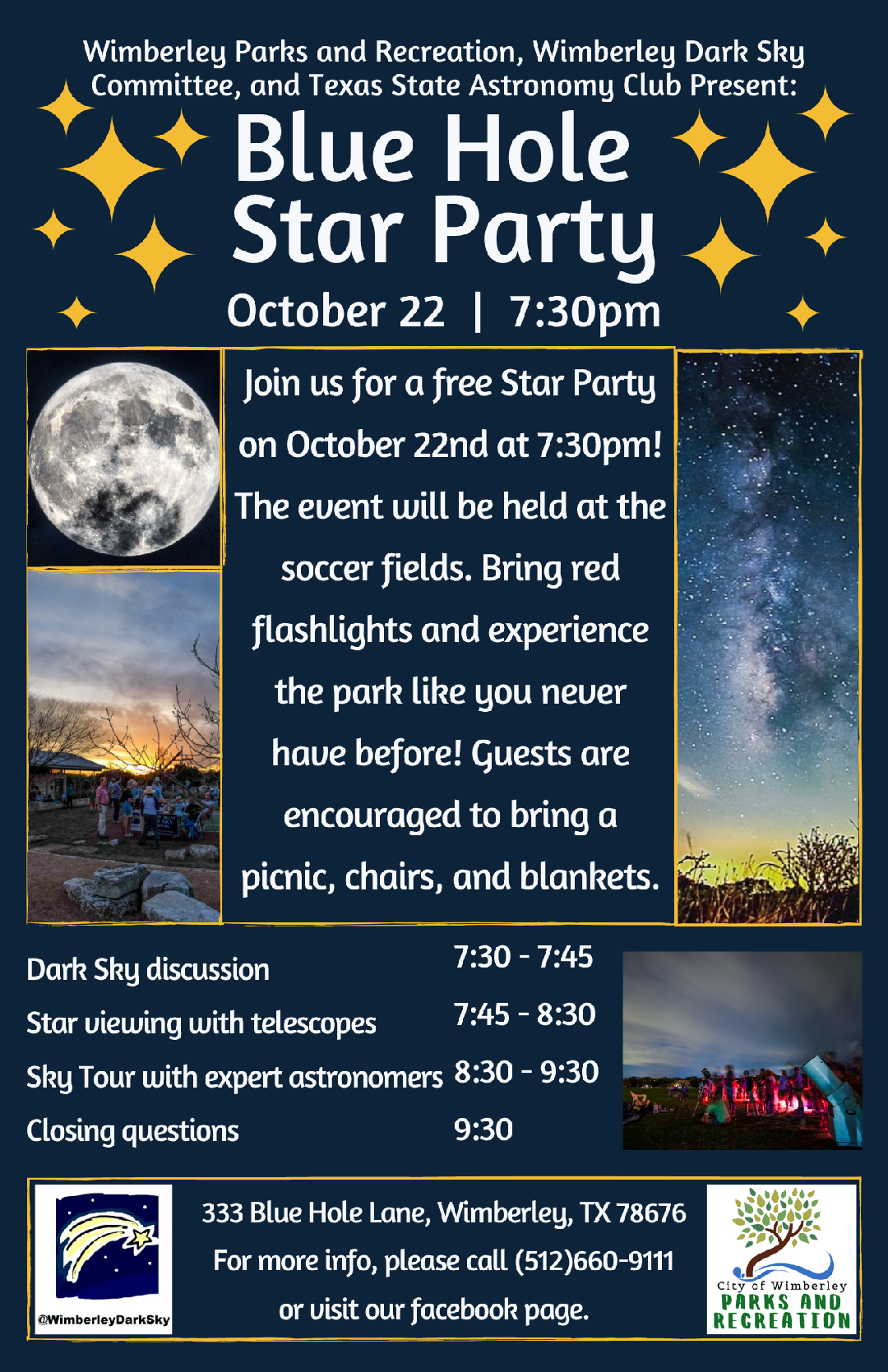 Blue Hole Star Party
The stars at night are big and bright, deep in the heart of Wimberley! Bring your family and friends to our bi-annual Blue Hole Star Party event to enjoy an evening of stargazing in the Hill Country. The Wimberley Valley Dark Sky Committee and the Texas State Astronomy Club will be sharing their telescopes and knowledge with us for the night.  You are encouraged to bring something to sit on, a picnic, and flashlights and meet us on the soccer fields near the basketball courts.
Date
October 22, 7:30 PM – 9:30 PM
Interested in attending the Blue Hole Start Party? View our online catalog for more information today!