In Sharp Reversal, California Suspends Water Restrictions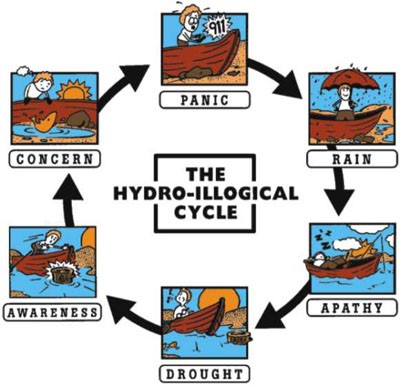 California recently suspended its mandatory statewide 25 percent reduction in urban water use, telling local communities to set their own conservation standards after a relatively wet winter and a year of enormous savings in urban water use.
The new rules are a sharp change in policy for a state struggling to manage one of the worst droughts in its history. They came after a winter in which El Niño storms fell short of what meteorologists projected — particularly in the southern part of the state — but still partly filled parched reservoirs in Northern California and, more critically, partly replenished the mountain snowpacks that provide water into the spring and summer.
And Californians, responding to an executive order issued in April last year by Gov. Jerry Brown, reduced their use of potable urban water by 24 percent compared with 2013 levels. Officials said they were hopeful that reduction would prove permanent because of changes in water use such as replacing lawns with drought-tolerant shrubs… More from the New York Times