January Director's Notes: A Letter from HCA's New Board President, Matt Lara

Thank you to board members past and present, friends, and supporters who joined us to toast the New Year in San Antonio!
Dear Hill Country Neighbors, 

It is a privilege to serve as the new Board President of the Hill Country Alliance (HCA) and to work with my fellow board members on the common commitment of preserving open spaces, water supply, water quality, and the unique character of the Texas Hill Country.
I first became involved with HCA in 2013 as a volunteer for the Night Sky program. My passion for the Hill Country and this organization continued to grow, and in 2015 I joined the HCA Board. 
In both finding new ways to bring technology to bear in conservation and in using an engineering problem-solving approach, I am hopeful that my skills as an electrical engineer will help me guide HCA into an exciting new chapter. Moreover, I am relentlessly curious about all disciplines and look forward to conversations with all my colleagues in conservation that can help me to define unique strategies for HCA and the Hill Country at large.
Looking ahead to defining HCA's focus in 2019, the board and staff will utilize our new strategic plan and program area action plans to hone our focus. We will also continue efforts to expand our capacity and provide leadership for our key programs, such as the Hill Country Conservation Network.
I'd like to encourage all of our partners to connect with me (if you don't know me, I'm the one with two name tags on the front left of the photo at the top of this letter!) as I look forward to learning more about how we can deepen our community engagement. As always, please don't hesitate to reach out to our wonderful Executive Director, Katherine Romans (Katherine@hillcountryalliance.org).
Wishing you a very happy new year,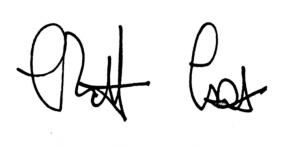 Matt Lara
Board President, Hill Country Alliance