Nurseryman Bill Neiman harvests native seed to restore Texas prairies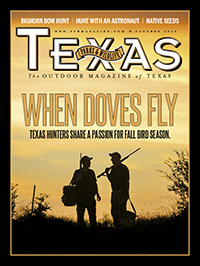 As a child growing up on the rural outskirts of Dallas in the 1950s, Bill Neiman loved to plant himself beneath the native horse apple trees in his family's backyard. Water hose in hand, he created rivers and lakes for his imaginary little people in the make-believe cities he built in the dirt.
The young Neiman spent summers barefoot, walking through pastures to explore the tall grasses around Bachman Creek and Bachman Lake. He dug in the dirt with his grandmothers, nurturing vegetable gardens and flowerbeds. As a teenager, Neiman traveled yearly with his father to New Mexico's Gila Wilderness, where they slept on the ground, made hot tea from wild mint and seasoned freshly caught trout with watercress, nuts and berries.
By Neiman's 19th birthday, the seeds of destiny that someday would yield the operations of his Native American Seed farm and a partnership with the Texas Parks and Wildlife Department had clearly been sown: He would work with land, plants and water… Read more from Texas Parks and Wildlife Magazine