Low Impact and Sustainable Development
This site-planning approach is a responsible way for developers to build in the Texas Hill Country. The concept is simple: consider the environmental qualities of the land first, set aside a large portion of acreage for conservation and cluster housing in a given area.
County Authority
Unlike counties in the rest of the country, counties in Texas generally do not have the authority to protect land values. The Hill Country's combination of a rapidly growing population and an environmentally sensitive landscape mean that we need to "grow smart."
Economics of Sound Planning
Economic benefits are often used to argue for growth at all costs, however, it is also important to analyze the economic value of conservation activities and existing natural landscapes.
Ecosystem Services
Clean air, clean water and healthy land are all ecosystem services that are traditionally thought of as free. Placing real value on ecosystem services can help ensure they are adequately protected.
Regional Planning
The natural treasures of our unique region are vulnerable to rapid, unplanned growth. Regional planning offers the opportunity to develop plans for the future that help protect many of the qualities that make the Hill Country such a desirable place to live.
Transportation Planning
Adequate transportation planning is a key part of the Hill Country's future. If our roads are to remain the assets we enjoy today, transportation planning must consider not only mobility and safety, but also preservation of the historic, scenic and natural environment.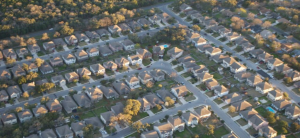 Special Purpose Districts, MUDs & WCIDs 
Development oriented special districts like MUDs & WCIDs are useful tools to meet infrastructure demands where there is no municipal authority in place. While they provide needed framework for the governance and administration of water utilities and roads, their creation process is often opaque and closed to neighbors who will be affected by the new development.