Explore the 2020 Rainwater Revival
All content is now accessible below!

Recorded on Saturday, October 24, 2020 – Program
Explore the videos below for prerecorded video segments, live Q&A, and panel discussions!
Full Morning Session - 1 hr 34 min
Full Afternoon Session - 1 hr 28 min
Event Highlights
Scroll and click through for green-living tips, rainwater harvesting information, natural resource news, community science opportunities, learning activities for kids, musical entertainment, and conservation conversations over cocktails!
Rainwater Harvesting: From Rain Barrels to Large Systems – Sponsored by Lakota Water
Community Science is for Everyone! – Sponsored by Shield Ranch
Raindrop Stop for Kids – Sponsored by HEB
Music Video Premiere: Hill Country Texas – New, original song by Alex Dormont
Get to Know Our Hosts
We're so pleased to have had the following water, land and science experts host the FESTIVAL:
Visit the Vendor Hall and Marketplace
Click through a full online MARKETPLACE to showcase our FESTIVAL vendors where you can shop, browse, research, and learn about tips and resources for living lightly and sustainably in the Hill Country. It's a good place to go to get the jump on holiday shopping AND new year resolutions!
Don't Miss the Partner Education Station
Our wonderful program partners and sponsors have filled this page with choice resources and videos that will continue to spread good things to know from the day of the FESTIVAL (Oct. 24) through the end of the year.
Stay in Touch – Follow Us!
Use our social networks to keep up with program announcements, partner shout outs, and attendance information.
Enjoy Dripping Springs – The Physical Home of the FESTIVAL
While this year's FESTIVAL is completely virtual, we are so grateful for 10 years of in-person fun in the City of Dripping Springs. Dripping Springs is headquarters for Hill Country living – from rainwater harvesting-friendly locations to incredible views of the night sky, it's a great place to go for a Hill Country staycation!
Hill Country Living FESTIVAL + Rainwater Revival Sponsors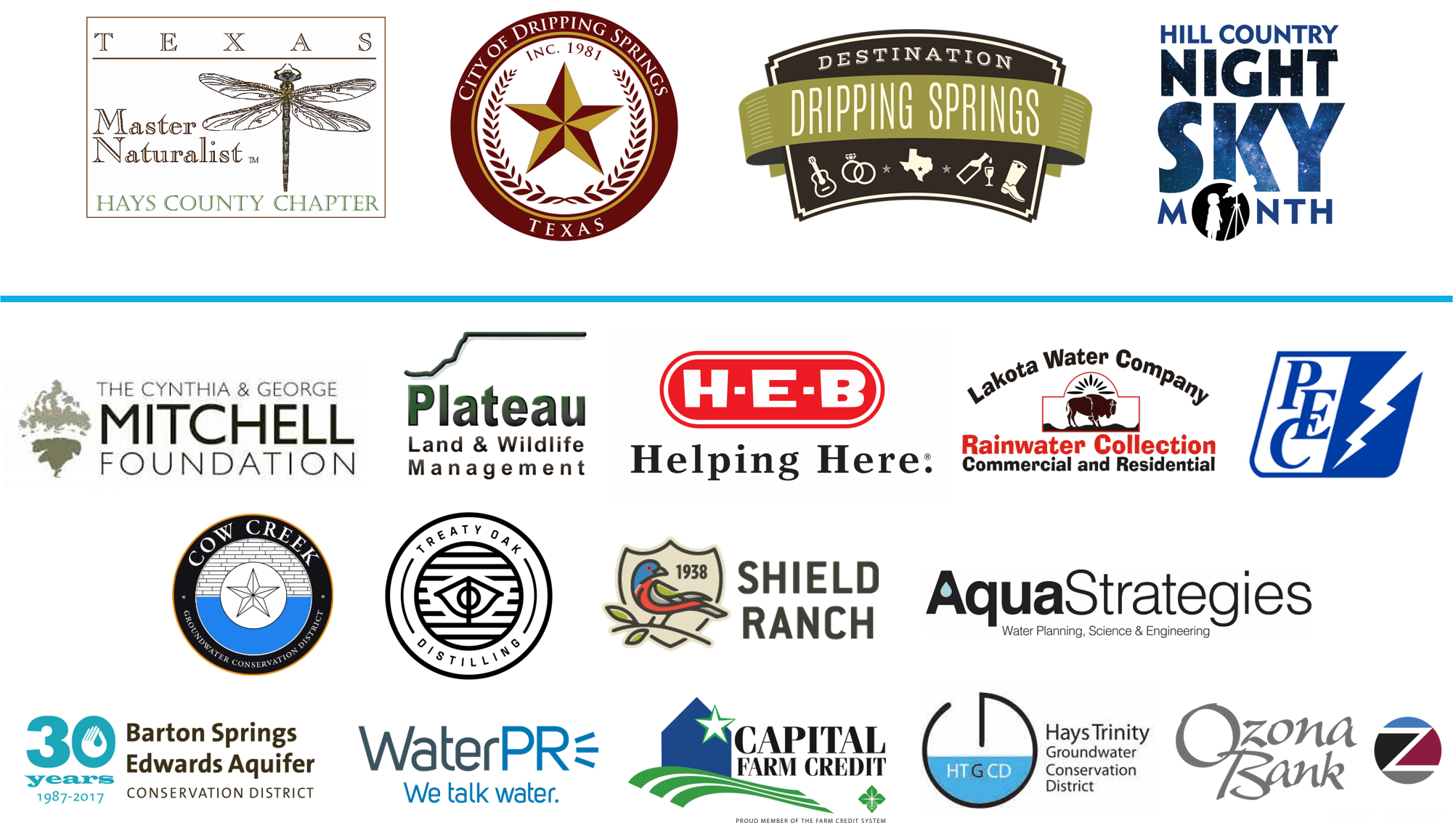 Hill Country Living Festival + Rainwater Revival is a Hill Country Alliance event.
The Hill Country Alliance is a nonprofit organization whose purpose is to raise public awareness and build community support around the need to preserve the natural resources and heritage of the Central Texas Hill Country.
Want more Hill Country events? Check out Hill Country Night Sky Month – HAPPENING NOW!