The Forgotten History of Environmental Protection in Texas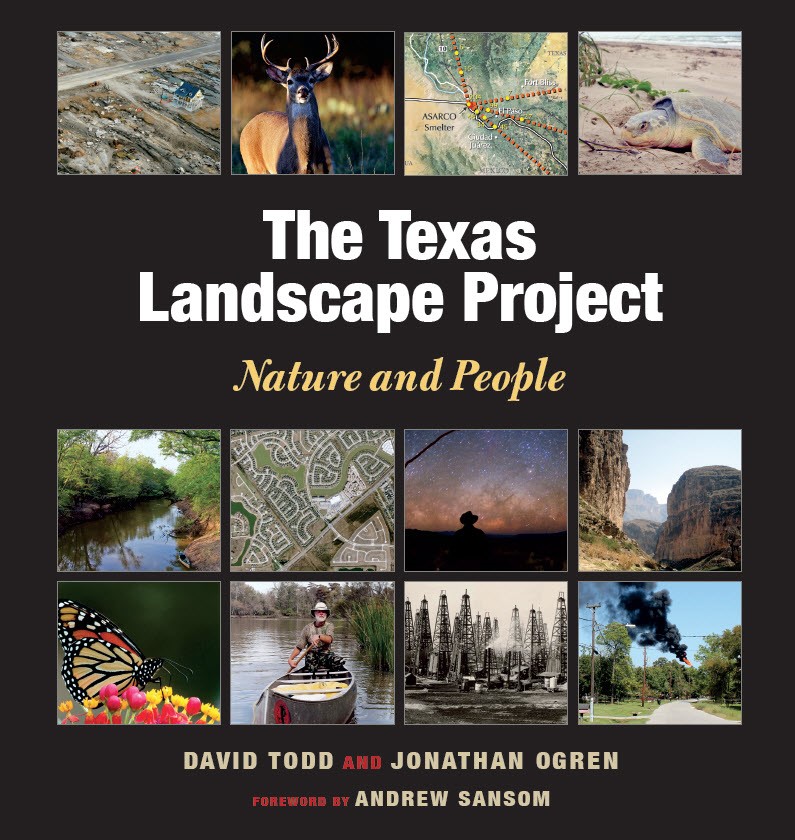 Before there was this thing called the internet, families who could afford to often bought an encyclopedia as a home reference. Typically they came with an atlas as well – a thick book of maps, charts and comparisons. Now Texas has one of its own: an unprecedented exploration of the Texas landscape – through more than 300 maps across 500 pages – revealing the evolution of our relationship with the land… Read more from the Texas Standard
Join authors David Todd and Jonathan Ogren at a reading of The Texas Landscape Project on July 22 at 6 pm at the Twig Bookshop in San Antonio.
"The Texas Landscape Project explores conservation and ecology in Texas by presenting a highly visual and deeply researched view of the widespread changes that have affected the state as its population and economy have boomed and as Texans have worked ever harder to safeguard its bountiful but limited natural resources. Covering the entire state, from Pineywoods bottomlands and Panhandle playas to Hill Country springs and Big Bend canyons, the project examines a host of familiar and not so familiar environmental issues."
Purchase your copy from Texas A&M University Press or at a bookstore near you.