The Future of Conservation in Kendall County, Part 2
Part Two – By Brent Evans
Here are some selected voices about future conservation efforts.
(I have had to edit for brevity.)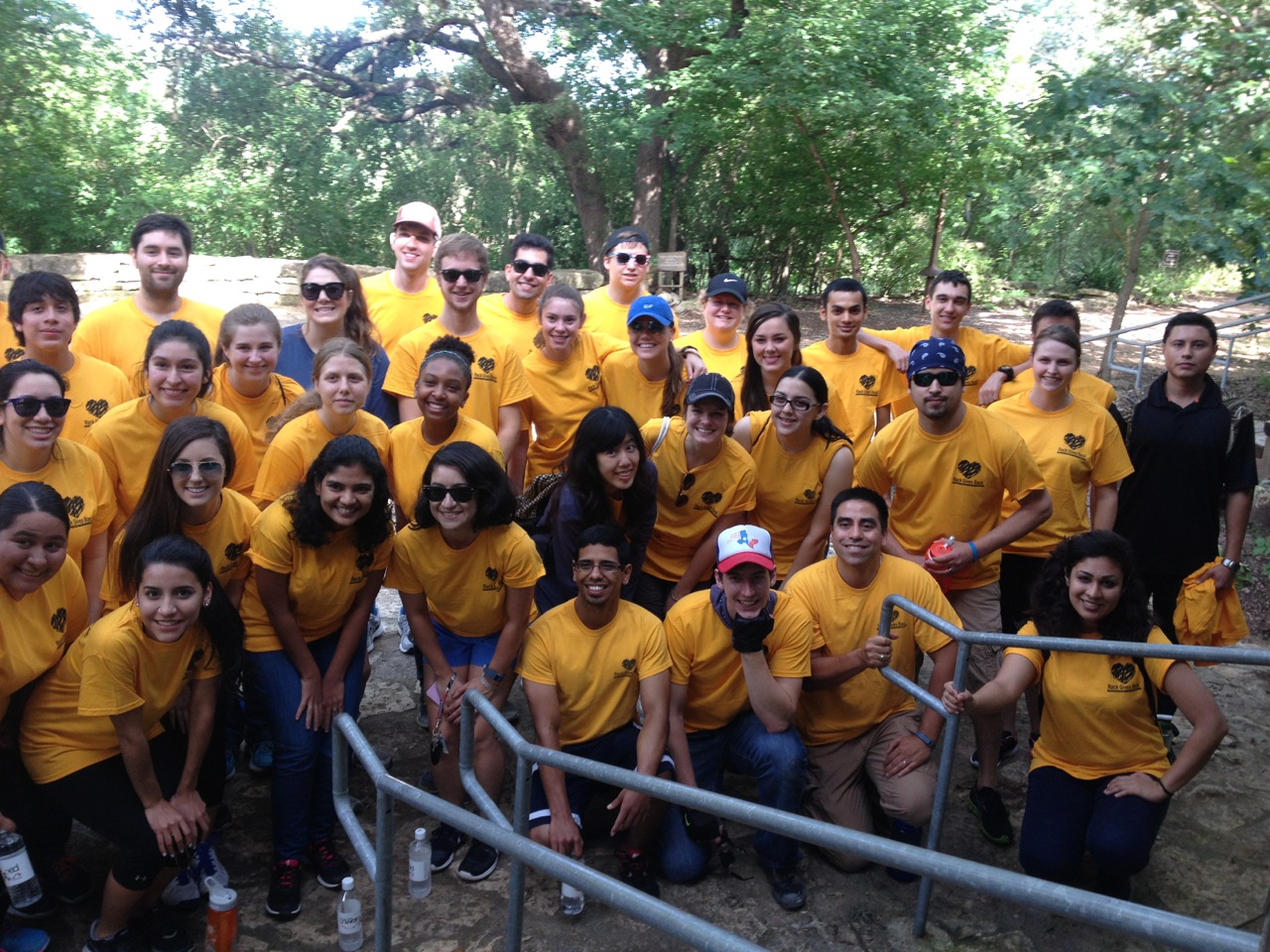 Mayor Mike Schultz and Pamela Bransford, Public Relations Coordinator for the City of Boerne: "When Boerne's founding fathers settled in this area, it was a wilderness with plenty of water, good hunting, and lush soil.  These hard working German settlers valued the land along the Cibolo Creek just as we value our hill country surroundings today.  Over the last one hundred and fifty years Boerne's business and government leaders have worked hand in hand to create this special place through careful stewardship of the land.  Over time, development controls have been implemented to ensure a sustainable and prosperous future for this community."
"Even today our community leaders continue their work to perpetuate a water culture that considers water priceless.  Using today's technology we have new ways to conserve and capture water as well as keep our water clean.  Boerne Utilities has made a substantial investment in a new water reuse system to provide recycled water for outdoor water needs and conserve potable water resources."
"We have an enviable quality of life in Boerne.  I believe that comes partly from our shared efforts to be respectful of our unique local conditions and from our effective collaborations to preserve and conserve."
Darrell Lux, Kendall County Judge: "Out in the County, landowners and ranchers have a responsibility to everyone to tend to their land responsibly.  The practices of controlling the overgrowth of cedar naturally, deferring grazing, and the biological suppression of weeds and invasive species will encourage the growth of native grasses, enrich soil conditions and improve water and air quality."
"Many ranchers in Kendall County have developed conservation stewardship plans with the USDA Natural Resource Conservation Service and improved their grazing practices with the help of the NRCS and the Soil and Water Conservation District.  It is our aim as modern day ranchers to preserve the heritage of our fathers while using conservation practices to improve our land."
"There will be no greater feeling than to pass on to my children the land my father left for me.  I want the grass to be tall, the water clear and the fields soft and fertile."
John Eddie Vogt, Former Kendall County Judge: "All I can say is that the governmental agencies, along with a few private citizens, have let the Cibolo River (now called creek) go to hell in a basket."
Ryan Bass, City of Boerne Upper Cibolo Watershed Planning: "Maintaining a high quality of life remains a priority for the City of Boerne.  The city continues to support watershed planning efforts aimed at improving local water quality conditions and will soon initiate water quality monitoring activities as part of the State's Clean Rivers Program."
Richard Elkins, Commissioner: "If one wants to make a long-term difference to the community's Quality of Life, then CONSERVATION is the key for all of us to be able to enjoy nature's offerings today and in the future, for generations to come. There is only one Earth."
Tommy Pfeiffer, County Commissioner: "Water conservation through education and increased well spacing."
Milan J. Michalec, President, Cow Creek Groundwater Conservation District: "With continued population increases, water conservation and land stewardship have become increasingly important factors in growing the existing water supply for tomorrow. To protect this future water is to protect the natural scenic beauty, the native wildlife and the local historic and cultural heritage of the Hill Country, all of which we owe to the clear-running water from the seeps and springs of the Trinity aquifer system."
John Kight, Former County Commissioner:  "Population growth and pumping demands on the fragile Trinity Aquifer have all but dried up the springs in the Hill Country except for an unusual wet year. Water is the one resource that will limit our continued residential and commercial growth.  An extended drought will have dire consequences.  Life cannot go on without water. "
"One solution, however, is a properly designed rainwater harvesting system. Stand-alone rainwater harvesting systems could be the answer to continued depletion of groundwater or surface water resources."
Ben Eldredge, Director of Education, Cibolo Nature Center: "I hope to see citizens take actions on their land that will help to capture and filter runoff while as well as creating wildlife habitat on land.  I also hope for sensible development strategies, including Low Impact Development and Conservation Development."
Donna Taylor, Cibolo Nature Center: "We need to work harder and faster at conserving the earth's natural resources and wild places.  I purposely say "the earth's" because I have never been of the mindset that we, as humans, own them.  In the natural world, all things consumed are eventually re-utilized by something else, there is no waste.  We haven't yet learned that lesson. We utilize resources but don't give mindful consideration to what we are giving back in return."
Suzanne Young: "In November, the Native Plant Society will conduct our 10th annual Bigtooth Maples for Boerne Tree Giveaway; to reintroduce this natural treasure into our local landscape, and to help make Boerne a premier destination for fall foliage viewing. Nature teaches us to be alert, inquisitive, and adventurous.  Nature rewards us with new discoveries that help keep us in the game.  The best reward of all is being part of this major league.  Share in the victory by sharing the earth."
Brent Evans: Of course, while we, in our little utopian community of Boerne, can discuss well spacing, native tree planting, and parkland, some of the planet faces dire climate change challenges, from depletion of the oceans and pollution of the air, to the degradation of natural resources, and food and fuel shortages. Even our military, NASA, and FEMA are preparing for significant climate change.
NASA:  "Despite increasing awareness of climate change, our emissions of greenhouse gases continue on a relentless rise. Because we are already committed to some level of climate change, responding to climate change involves:
Reducing emissions of and stabilizing the levels of heat-trapping greenhouse gases in the atmosphere – walking, riding bikes, and hybrid and electric cars can help;
Adapting to the climate change already in the pipeline, like rainwater collection, recycling, native plant landscaping, and growing food locally."
James Lovelock: inventor of the electron capture detector (which made possible the detection of DDT, CFCs and other atmospheric pollutants), and of the microwave oven. He recommends preparing for food shortages. Perhaps learning how to grow food in our backyards is not such a bad idea. "Humans are too stupid to prevent climate change from radically impacting on our lives over the coming decades. I don't think we're yet evolved to the point where we're clever enough to handle a complex a situation as climate change," said Lovelock. He anticipates great disasters before human beings wake up and act responsibly.
Gordon Maupin, Former President of the Association of Nature Center Administrators: "A nature center's job is to prepare the next generation to inherit the earth, and make sure there is some earth left to inherit."
Brent Evans: It seems that the real environmental challenge is not technological, or even logical. It is sociological – how do we get people to work with each other to come to the aid of an ailing planet? We can start by thinking globally, eating locally, and getting outside to play.
Pericles:  "What you leave behind is not what is engraved in stone monuments, but what is woven into the lives of others."