'Tiny House Compound' in Texas Goes Viral as 'Bestie Row'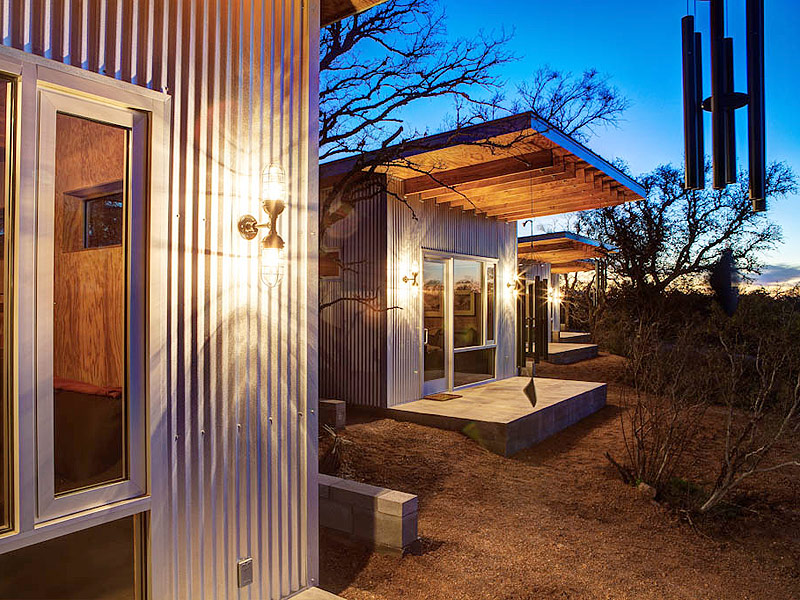 Fred Zipp was an editor of the Austin-American Statesman for 32 years. So when it came time for him and some friends to build a series of vacation homes outside Austin, alongside the Llano River, he was well aware of the conservation and environmental issues facing the region.
Zipp, his wife Jodi, and three other couples turned to the "little house movement" that champions smaller living spaces for inspiration. They partnered with Austin-based architect Matt Garcia for a "compound" of small energy-efficient cabins, each about 350 square feet. The compound has since been dubbed "Bestie Row" across various viral news sites, and Garcia confirms to PEOPLE that the Zipps and the other couples have all been friends for some time, having settled in Austin together around the same time 20 years ago.