With a rush for water, experts debate what will happen to aquifers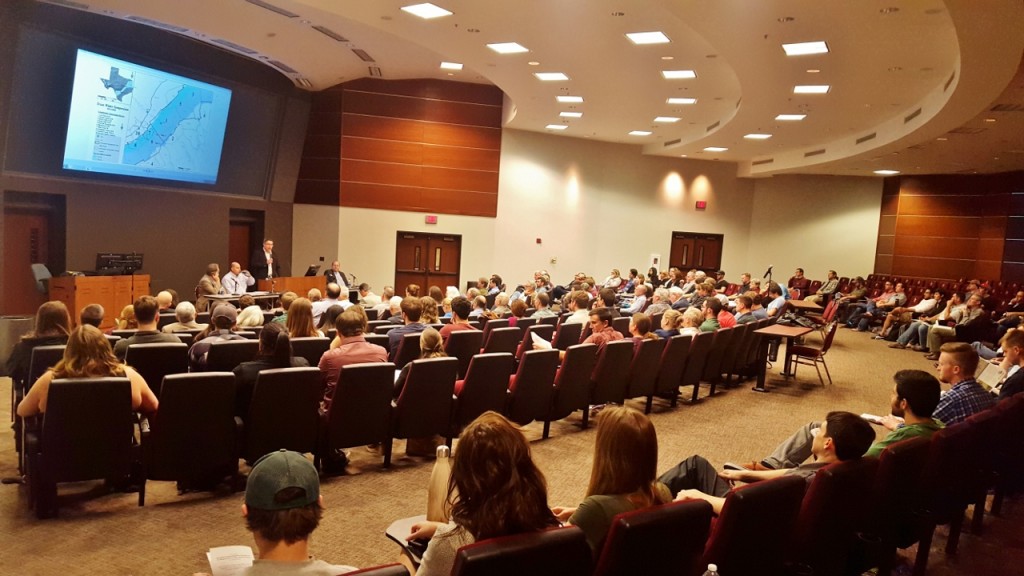 Four groundwater scientists grappled with some big questions about the aquifer in Central Texas expected to be tapped to supply fast-growing San Antonio and Austin.
A water symposium at Texas State University on Thursday addressed the Carrizo-Wilcox Aquifer, a layer of sand deposited 50 to 60 million years ago. This geological layer extends along most of the Gulf Coast, but many experts think the most water-rich part is in Burleson and Milam counties east of Austin.
Three huge water-supply projects are in the works to pump water from the aquifer to the Interstate 35 corridor.
The Vista Ridge pipeline project, under development by a subsidiary of the Spanish conglomerate Abengoa, would send 16.3 billion gallons a year to the San Antonio Water System.
Another private company, Forestar Real Estate Group, would pump 3.9 billion gallons a year at first, then up to 9.2 billion gallons annually, depending on groundwater monitoring results. The water would be sold to users in Bastrop, Hays, Lee, Travis and Williamson counties.
Meanwhile, End-Op has asked for at least 8.2 billion gallons per year, though its permit is stalled… Read more from the SA Express-News