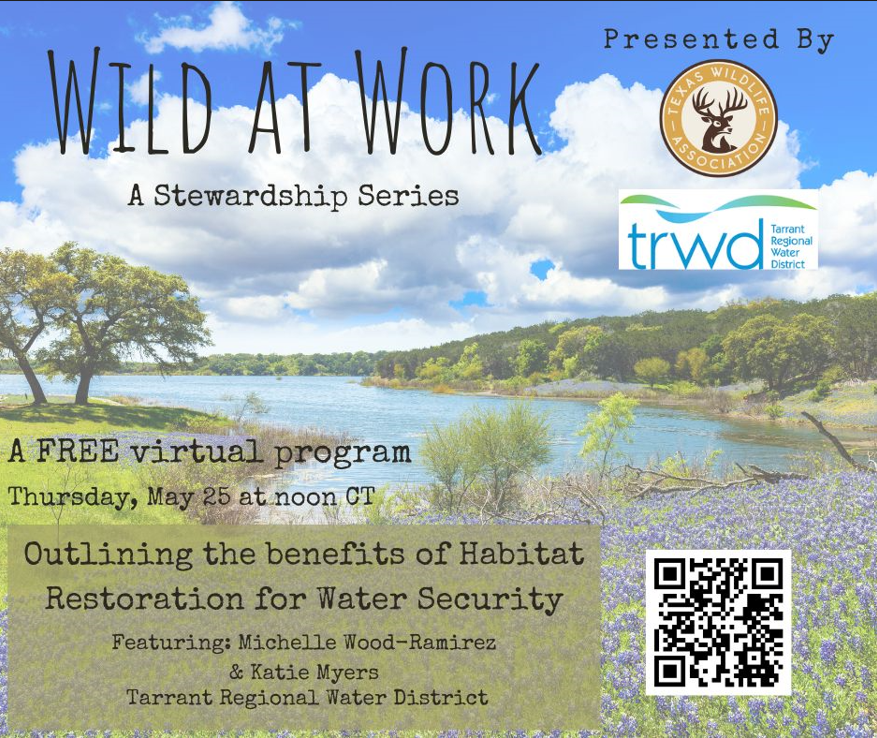 Join the Texas Wildlife Association's Wild @ Work Stewardship Series from 12-1pm CT on May 25. This webinar will include Michelle Wood-Ramirez and Katie Myers of the Tarrant Regional Water District to discuss the impacts and importance of habitat restoration for watershed health and security.
Registration for the event is available here.
We hope you'll join us!