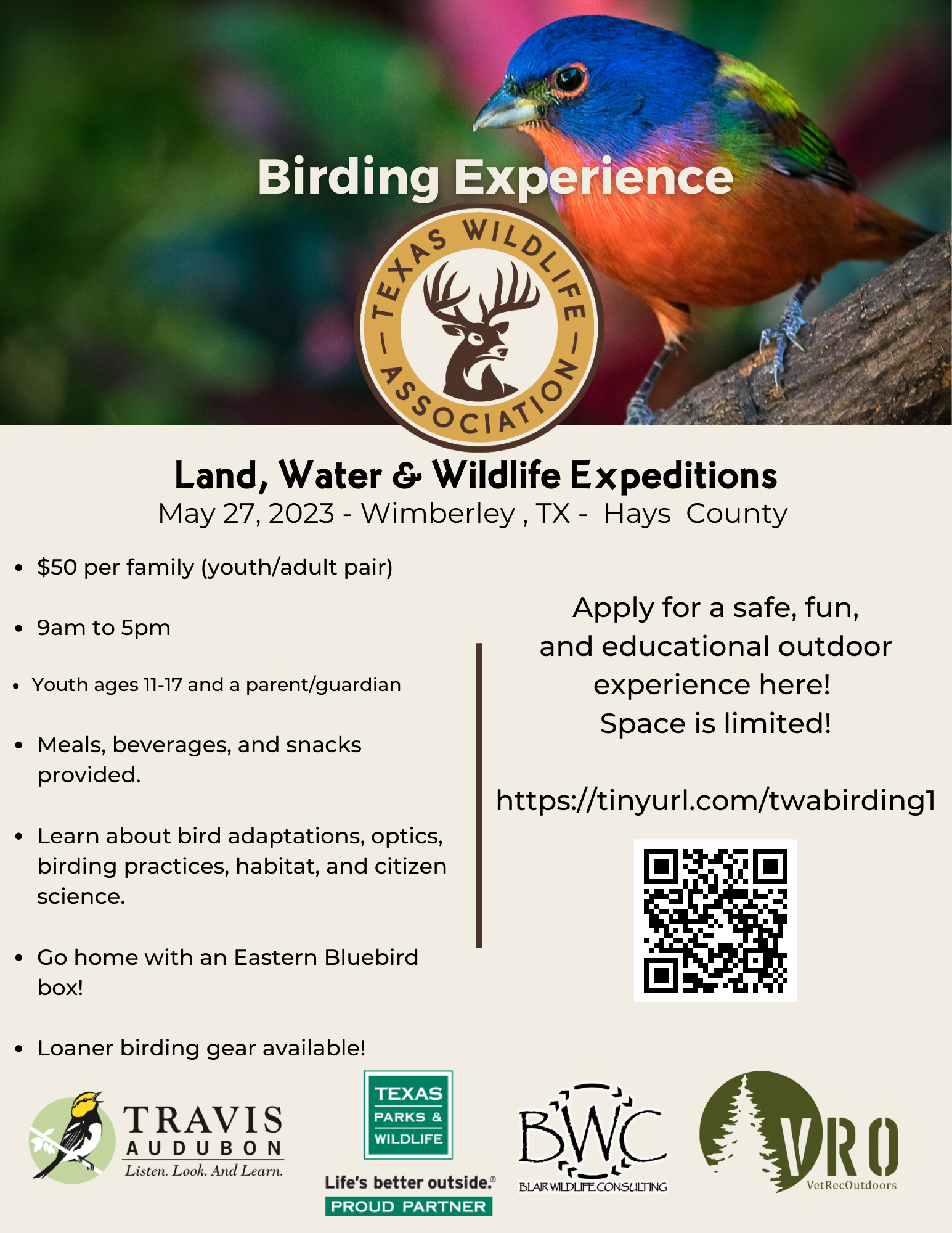 What: Introductory birding experience for youth ages 11-17 and a parent/guardian.
When: May 27, 2023 – 9 AM – 5 PM
Where: Wimberley, Texas
Why: Participants will learn alongside volunteers and mentors about bird adaptations, bird habitat, birding basics, binoculars 101, and how to use citizen science apps. Participants will also go birding alongside experienced birders. This will be a full day event.
How: Apply at: https://tinyurl.com/twabirding1
Cost: $50, includes breakfast, lunch, and snacks.