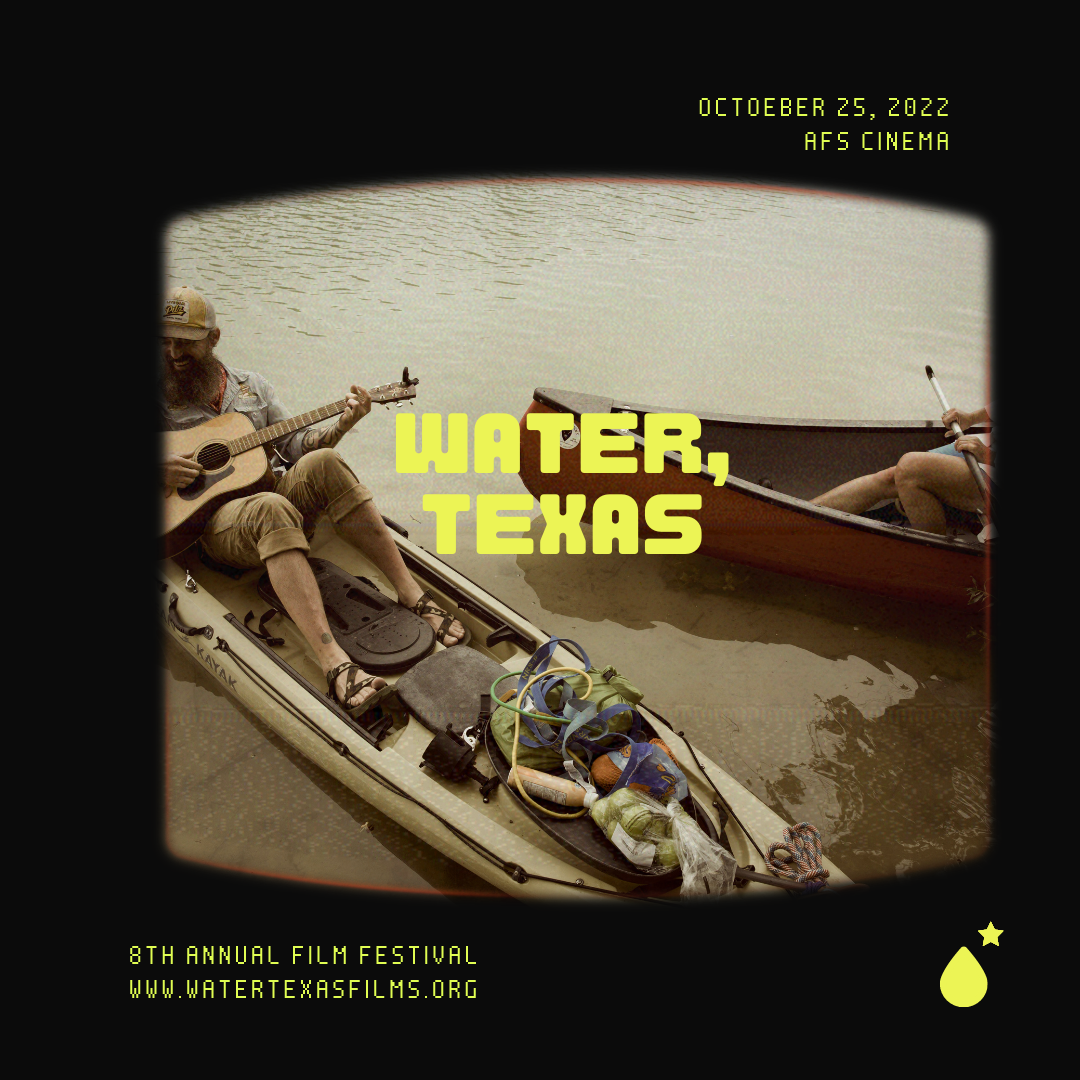 You are invited to join us on October 25th as we reveal the winners of the 8th annual Water, Texas Film Festival at the Austin Film Society Cinema!
Every year, TWF invites filmmakers across the state to share their films on Water and Texas. It's an opportunity to showcase talented filmmakers and tell the story of Water and Texas through their eyes. We hope you can join us to view their work.
We'll be showing our winning films, as judged by award-winning film director, producer, and screenwriter, Richard Linklater.
We'll also screen a portion of Deep in the Heart, Texas' first wildlife documentary at the festival.