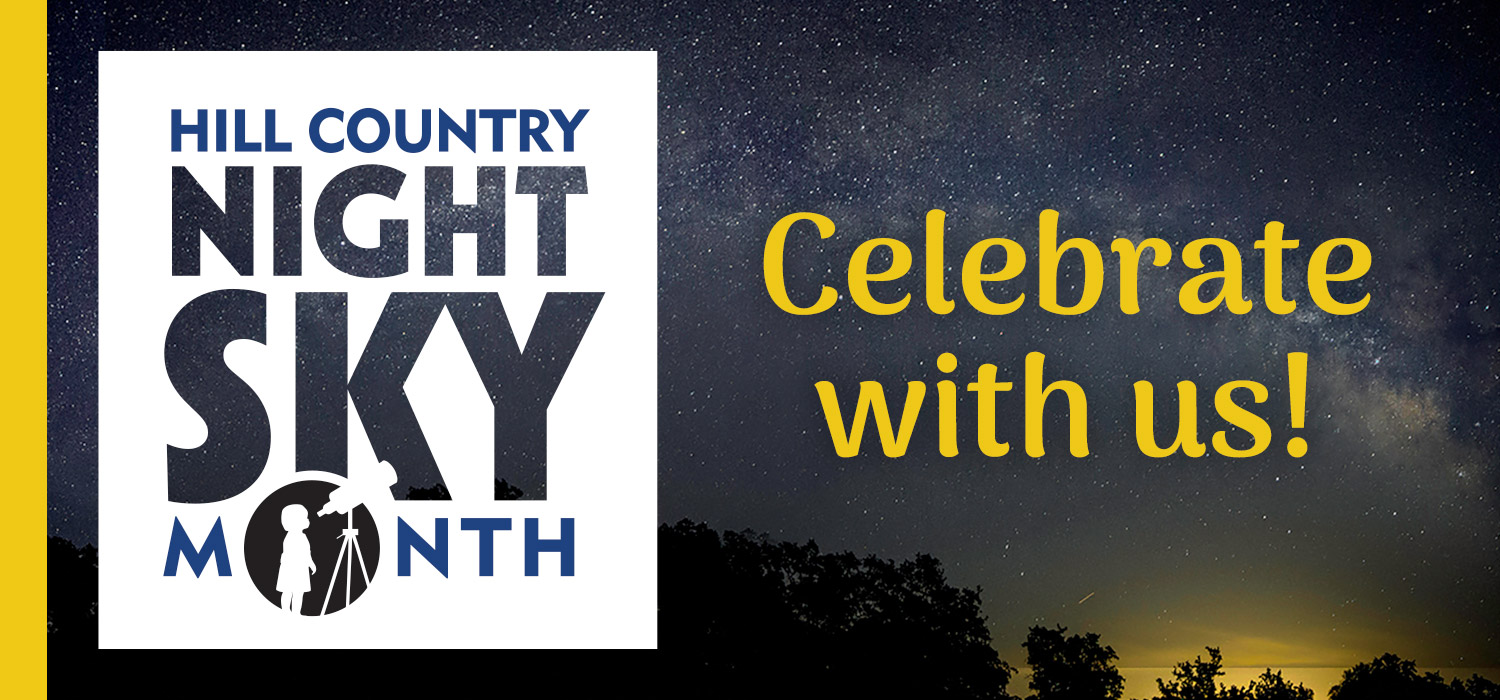 October is our annual, month-long celebration of the region's most dazzling night-time feature — the star-twinkling, planet-glowing, comet-crossing night sky — where beauty and wonder abound.
Celebrate the Night Sky with us this October!
Hill Country Night Sky Month is a celebration of our region's night skies and of the hard work that Hill Country communities do to preserve it.
So many ways to celebrate!
HOST AN EVENT IN YOUR COMMUNITY
ATTEND ONE OR MORE EVENTS
RAISE AWARENESS OF NIGHT SKY PROTECTION
Thank you to our past Partners and Sponsors!
Hill Country Night Sky Month is made possible through the generous contributions of our sponsors, who understand that Hill Country night skies are a valuable resource worth celebrating and protecting. Interested in supporting Hill Country Night Sky Month? Sponsorship opportunities for both corporate and individual giving are available on a variety of levels. Become a sponsor today!